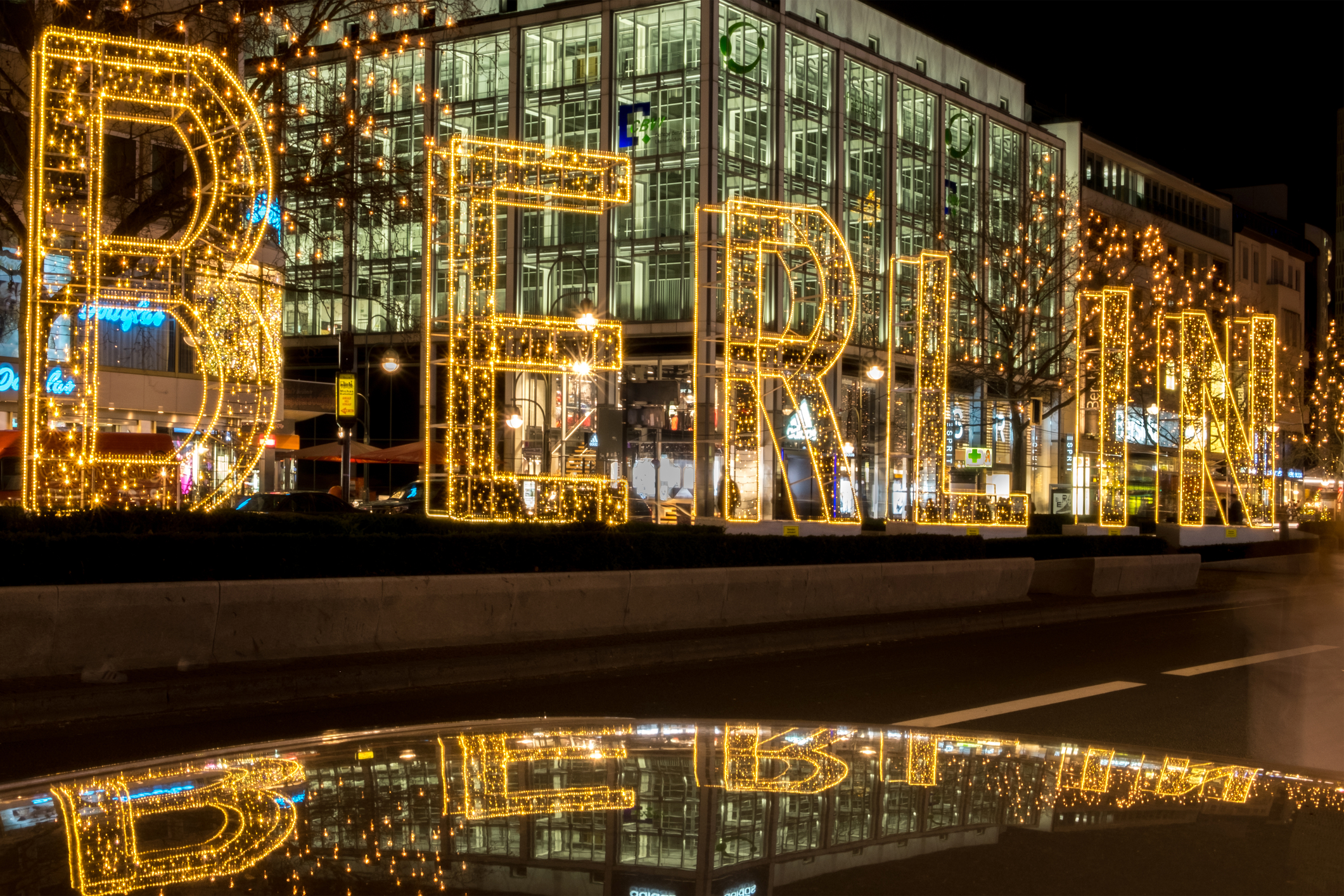 Top things to do in Berlin in February
Together takes place on a Thursday and Friday, so why not make a weekend of it and explore the German capital? Local translators Galina Green, Mark Leach and Mathilde Malas have shared their insider knowledge on the best things to see and do on a winter visit.
Click here to register or discover more about Together – the only industry event with a mission to bring language service companies and freelance language professionals together. Join us in Berlin 23-24 February 2017.
DDR Museum


This is a hands-on interactive museum that gives a brilliant insight into the everyday reality of the former German Democratic Republic (GDR), complete with orange wallpaper and old radios. You even get to pretend-drive a Trabi!
www.ddr-museum.de/en
Bikinihaus and Monkey Bar
The Bikinihaus is a new concept store with lots of pop-up shops, topped by a bar and restaurant that overlooks the neighbouring zoo. The Monkey Bar is on the 10th floor of the 25hours hotel and well worth a visit for the views and the pastrami sandwiches (one will keep you going all day!).
www.bikiniberlin.de/en/food_u_drinks/monkey_bar/
Sauna and wellness
Germany is renowned for its sauna culture, as well as the East German penchant for going naked. Here is a real classic with a pretty bamboo garden. They also offer great massages, and you can borrow bathrobes and towels.
www.olivin-berlin.com/
Hotel Stadtbad Oderberger Strasse
This is a beautifully restored old "Stadtbad" that was closed for 30 years and has now been reopened in glorious technicolour as a hotel with swimming pool and spa. Also worth a visit is the Kaminbar, open from 5pm every evening, perfect for a fireside chat.
www.hotel-oderberger.berlin/bad/
Ramones Museum
It may seem unlikely, but the Ramones had an intimate connection with Germany. This is a real Berlin classic: tiny, quirky and off-the-wall. And any museum where you can wander round while drinking a beer and singing Gabba Gabba Hey without bothering anyone has to be worth a visit, right?
www.ramonesmuseum.com
Babylon Mitte Kino
Jump into a time warp and visit the old Babylon cinema in the Berlin borough of Mitte. Housed in a beautiful thirties building by the Neue Sachlichkeit architect Hans Poelzig, it is one of the Berlinale venues and shows mainly arthouse films and cinema gems from bygone days. They even have an organist who plays while everyone is finding their seats before the showing. The surrounding buildings are also worth a look, and the Volksbühne is right opposite.
www.babylonberlin.de
Volksbühne Berlin
Your last chance to visit the Volksbühne ("People's Theatre") while enfant terrible Frank Castorf is still at the helm. This spring Chris Dercon, the former director of London's Tate Modern, will be replacing him with an entirely new repertoire.
www.volksbuehne-berlin.de
Berlin Wall Walk (Sunday, 26 February)
If you're staying on after the conference and want to stretch your legs, this walking tour of the Berlin Wall (a central stretch running from Bornholmer Strasse just north of the centre to Hauptbahnhof not far from the Reichstag) is a good insider tip. The tour is run by Slow Travel Berlin and can be booked online.
www.slowtravelberlin.com/tours/walking-the-invisible-trail
Tour of Tempelhof Airport
Tempelhof Airport, described by Sir Norman Foster as "the mother of all airports" played a central role in the "Luftbrücke" after the Second World War. It closed its gates in 2008 but you can still visit the terminal buildings on a two-hour guided tour. The visit takes you to key areas of this vast complex, including the ghostly check-in desks, a WWII bunker and a US Air Force basketball court. Tours in English run on Wednesdays, Fridays, Saturdays and Sundays at 1.30pm and can be booked online. If you can't make the tour, you can stroll down the runway, which is now a public park.
www.thf-berlin.de/fuehrungen/english-guided-tours
Perlin Wine Bar
This small and fabulously decorated bar in Mitte has a unique payment concept. As you enter, head to the counter and pay two euros for a glass (pop the coins into a jar on the bar). Then help yourself to wines, soft drinks or order some food. As you leave, return to the jar and pay what you think it was worth. The bar is open Wednesday to Saturday and is worth a visit for the décor alone, especially the toilet which might have been designed by Dalí…
www.weinerei.com/perlin-kleine-weinbar
The Reichstag
If you're planning to visit the Reichstag during your stay and enjoy the view from the glass dome, be sure to book in advance to secure a slot. Entrance is free of charge and tickets can be reserved online. Tickets might also be available on the day from the Visitor Centre, but expect to queue in the cold!
www.bundestag.de/en/visittheBundestag/dome/registration/245686
Museum der Dinge
Another quirky museum for rainy days, full of design classics and, well, "things". Go and be surprised and inspired… and discover the "Thing of the month"!
www.museumderdinge.de