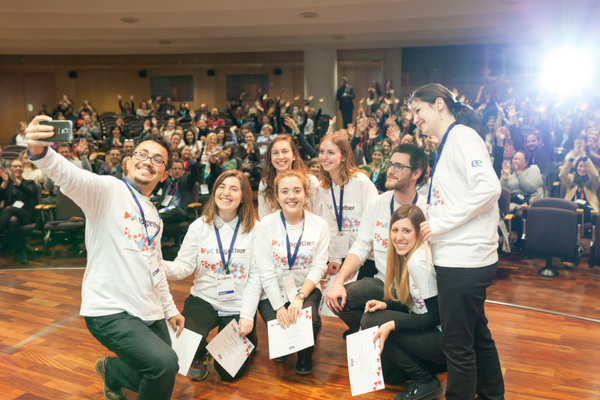 Why you will get more from Together 2017
Together 2017 promises an even more rewarding two days for freelance language professionals and language service companies, thanks to the valuable feedback we received from the inaugural event in Barcelona.
We were delighted to learn that over 90% of attendees left Barcelona with their objectives met and an overwhelming majority plan to return. As the only industry event dedicated to building relationships between freelance language professionals and language service companies, Together clearly made an impression and we loved receiving comments such as these:
"I have really enjoyed the event. Well organised, well balanced and allowing attendees to make the most out of the networking opportunities. I am sure that the 2017 edition will be even better. Congratulations to the Organising Committee and see you next year!"
"Keep going! There is loads of potential here, and if the idea is genuinely to improve relations, then it's a great aim. A noble cause, even. :)"
"Congratulations! Great initiative and I think it went well for the first time especially."
What's new this year
Based on what attendees told us, we've tailored Together 2017 to make an even better event:
More panel sessions
Language service companies and freelance language professionals are both represented on our two panel sessions covering Machine Translation and Relationships. Come and join the debate.
Your burning questions, answered
Attendees wanted to see QA, CAT tools, MT, collaboration, business ethics, recruitment processes and marketing on the agenda for this year. Done!
We've organised a social event
By popular demand, we've organised an evening soirée with dinner and dancing at a stunning location. Just let us know in the registration form that you are interested in joining in the fun! May we have this dance?
Networking is included within the programme
As well as plenty of coffee breaks where you can chat with contacts old and new, the Together Fair has been added so language professionals can meet with language service companies looking for particular skills.
If you haven't yet registered for Together, book your place here – and don't forget that you can enjoy a Group discount if you sign up with three colleagues or friends. There is also a 10% discount for members of Together Partner associations: BDÜ, Aptrad, ANETI and AATC (applicable to Non-member rates, as Elia Members already receive preferred rates).
We look forward to seeing you in Berlin!