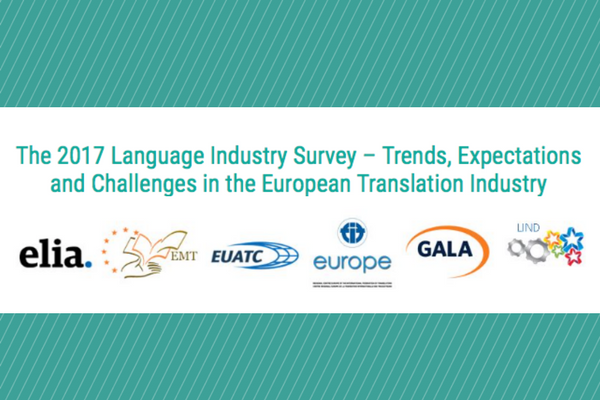 The 2017 Survey is open through 20/2
The 2017 Language Industry Survey is now open and we would like to hear your views again on the trends shaping our business.
Whether you work for a language service company, in-house department or are a freelance language professional, your input will help to build a picture of the challenges and opportunities facing the sector.
The survey will take no more than 15 minutes of your time and is completely anonymous and confidential – no personal details will be requested, stored or shared.

The survey closes on 20 February – click here to participate
The Language Industry Survey was launched last year as a partnership between Elia and our fellow language industry associations EMT, EUATC, GALA and LIND, and this year we are joined by FIT Europe.
The survey will be distributed to members of each organisation. Results will be available from 31 March and will also be presented during ND Focus – Elia's networking days for Executives, 4-5 May 2017 in Crete, Greece.
 
Many thanks, in advance, for sharing your thoughts!