2M Language Services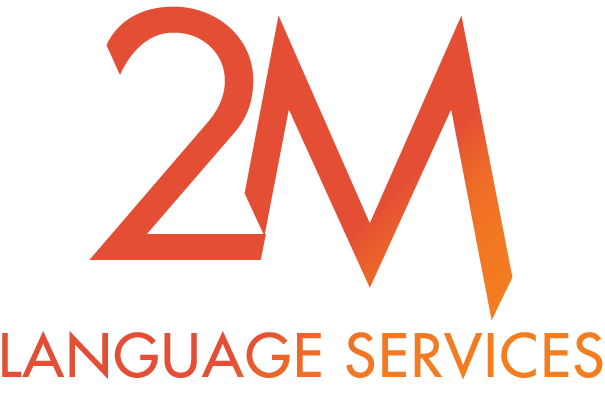 Main Office 2M Language Services 50 Rue Descartes Paris Australia Representative Tea Dietterich, CEO Contacts https://www.2m.com.au/ multimedia@2m.com.au +33 61733678722 Our Other Offices Australia, Brisbane 2/241 Given Terrace multimedia@2m.com.au +61 733678722 Australia, Melbourne 171 Collins Street multimedia@2m.com.au +61 733678722 Philippines, Manila 88 Corporate Center Sedeno cor. Valero St. Salcedo Village Makati City multimedia@2m.com.au +61 733678722 Argentina, Cordòba Mendoza 1725 multimedia@2m.com.au +61 733678722
About Us
2M is an international language service & technology provider with Head Office in Brisbane/Australia and a 2M-Europe Office in Paris. 2M handles translations into 250+ languages. Additional to standard European and Asian languages, 2M also specialises in Indigenous (Maori, Pacific Island languages e.g. Tok Pisin (PNG Pidgin), Aboriginal), and rare Asian & African languages as well as Australian adaptation services.
The core service areas we operate in are Translation, Localization, Subtitling and Captioning, Interpreting, Voiceover and Dubbing, DTP, Machine Translation, Machine Translation Post Editing, Multimedia Localization, Software Localization, Telephone interpreting, Terminology Management, Tools or Technology Development, Transcreation and Transcription.
Working Languages
The sectors and industries we specialise in would be Financial / Banking / Accounting, Marketing / Communication, Medical, Technical / Engineering / Manufacturing, Aerospace, Banking / Finance / Accounting, Construction / Manufacturing, Consumer Products, E-commerce, Education / Training, Energy / Utilities, Government, Industrial Automation, Information Technology, Marketing / Communications, Medical / Pharma / Healthcare, Non-profits and Software.