GORR, d.o.o.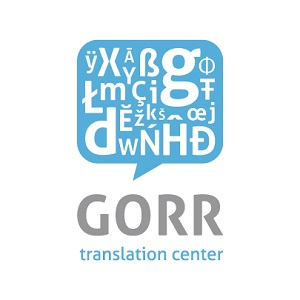 Main Office GORR Partizanska cesta 42 Škofja Loka Slovenia Representative Gregor Rosulnik, Managing Director Contacts http://www.gorr.si/ info@gorr.si +386 40507974 gorr.lsp
About Us
GORR is a young and forward-looking Language Service Provider. Located in central Slovenia, so near to almost every European region, GORR is a true partner for those who need full coverage of authentic, localized languages spoken in the Balkans, Central, Western, Eastern as well as Southern Europe. Your projects are always assigned to experienced translators who are experts in the subject, proofread by a native speaker and, before delivery, checked once more by our internal staff. You can entrust us with all kinds of texts.
The core service areas we operate in are Translation, Localization and Interpreting.
Working Languages