About Together 2024

Join us for an exciting opportunity at the ELIA Together 2024 conference, happening on February 22-23, in Riga, Latvia. ELIA, the European Language Industry Association, cordially invites you to this eighth edition of our prestigious event, marking our fourth live gathering!

ELIA Together conferences serve as a platform for industry leaders, language service companies, and freelancers to discuss the present and future of the language trade. Our 2024 edition promises immersive presentations and innovative industry fairs that will captivate your interest.
PROGRAMME

Under the theme "Perfect Harmony," the conference aims to shed light on the collaborative nature of our professional relationships and the utilisation of technology to meet market demands. The 2024 edition will feature the two following tracks:
By showcasing various perspectives via insightful presentations, enriching networking sessions, and engaging panel discussions, we will explore how we can work together to maximise success.
21 Feb

Day 1

22 Feb

Day 2

23 Feb

Day 3
How to Efficiently Post-Edit with BWX Generative AI-Translation Technology
The modern translation ecosystem invites linguists to harness Show more...AI-Translation Technology and MTPE techniques to enhance their translation skills. This workshop, hosted by Bureau Works, aims to acquaint linguists with the detection of MT errors within a ollaborative
system, leveraging Translation Memories (TMs), Machine Translation (MT), Glossaries, and Gen AI with the power of the BWX AI Generative Language Engine.

The annotation process holds significant training value for both post-editors and engines. Within this framework, linguists will develop a deeper understanding of the "mindset" of the engine, learn how to effectively collaborate with it, and enhance their decision-making and problem-solving skills. It's time to upskill and feel like AI-Translators!

*Hands-On: Upon registration, and 15 days prior to the event, all participants will receive a complimentary 30-day trial of BWX to complete a MTPE/Annotation assignment (150-200 words max) before the workshop. Instructions and Text will be provided from the trainer along with an Attendance certificate.

The workshop will take place at the venue. Seats are limited. Should the event be sold out, the workshop will be available online.
Together Job Fair
For more information about the Job Fair and the participating Show more...companies, please click here
Track A - We Are on the Same Side

Track B – Let's Meet in the Middle
Registration & Welcome Coffee
Linguists, Project Managers and Vendor Managers - 10 Tips to Always Find a (Middle) Way
Sometimes the LSP daily business might resemble a playing field, Show more...where all players are engaging solo, not as a team.

Sometimes Operation, Business Development and Linguists are all seemingly playing a different game.

Sometimes it becomes increasingly difficult to keep the eyes on the ball, the focus on the customer, and the intentness on the long-term.

While this is obviously detrimental in the long term for any business, it is very often what many companies experience, not alone within the localisation business.

However, this doesn't have to be the case. Healthy conflict is an essential element in successful teams, while "groupthink" kills innovation and creativity.

In this presentation, we'll go through several methods and principles on how to successfully bring your executive teams together - through flexibility in the decision-making, effective negotiation and behavioural awareness – and show that the middle way is the right path to success.
AI and Machine Learning: Where Are We Now and What Does the Future Hold?
When thinking about Artificial Intelligence (AI) in the localisation Show more...process, many automatically think of MT or automated workflows, for example. However, AI and machine learning have many more applications than some may have originally thought. No matter your role-whether you're a translator, business owner or project manager- it's important to keep in touch with technological advancements and understand how they may affect you, to remain relevant in a thriving industry.  During this session, we will discuss how advances in Machine Learning and AI, when combined with existing technology, can revolutionise the entire localisation process. We'll explore what techniques may be employed to help various user roles make better decisions, how quality may be more intelligently evaluated and speculate what the future of AI may hold.
Levelling up! The Power of Your Personal Brand
In today's fast-paced and increasingly digital world, standing Show more...out as a freelancer can be a real challenge. But building a personal brand that resonates with your audience is the key to success. Whether you're just starting as a freelancer or you're looking to take your existing business to the next level, this presentation is packed with practical tips and insights to help you succeed. Join me to learn how to make a name for yourself in a crowded market and attract the clients you need to build a thriving freelance career.

Learning Outcomes:

Participants will learn how to:
- Identify their unique value proposition. Implement a range of strategies for marketing as a freelancer and positioning themselves as the go-to professional in their niche.
- Measure the success of their personal branding efforts.

Don't miss out on this opportunity to rise above the noise and make your mark on the world, both online and offline.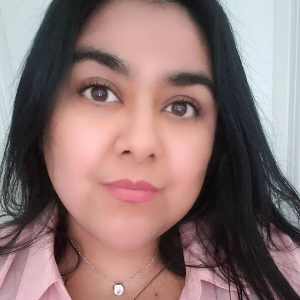 Marifer Sager
Multnomah Education Service District
Dir. of Strategic Communications and Public Affairs
Task Force LSP Goes to Poland: Insights on Becoming the Preferred Local Partner
This presentation aims to explore the strategies and experiences Show more...of an LSP as it establishes itself in a new market as a trusted and sought-after partner for local freelancers. Focusing on our journey into the Polish market, I will share the experience and valuable insights of Task Force LSP into building a successful team and fostering strong collaborations in Poland. The presentation will highlight the incentives and practices employed to attract and retain a wider team of freelancers, creating a mutually beneficial environment. Originally Task Force was from Ukraine and opened a new office in Poland in the summer of 2022.

Key Points to Be Discussed:

* Market entry strategies for a new LSP
* Nurturing a reliable and skilled freelance network
* Incentives and initiatives to attract freelancers
* Building a reputation as a trusted partner in the industry
* Lessons learned and best practices for fostering successful collaborations
Mortal Portals
What links Translators and Language Service Providers (LSPs?) Show more...Other than working brilliantly together, Vendor Portals and Emails, often come with a plethora of administrative tasks. Shockingly, Common Sense Advisory reports suggest that 50% of a translator's time and 33% of an LSP's budget is dedicated to these administrative tasks! They both rely on the same systems for acquiring and delivering work, discussing ongoing project progress, and solving many queries.

Are we overcomplicating things? At BeLazy, we discovered that our translation industry faces important inefficiencies that are linked to the use of these systems. So we studied these inefficiencies by examining various portals and practices and are excited to show you what we found! Join our open-floor presentation — a forum for users of these tools and a wellspring of inspiration for portal designers. Let's simplify and improve the translation ecosystem together.
L10N as Evolutionary Practice: Actively Shaping What's Next
Adaptation is not enough, and language industry leaders and everyone Show more...involved in multilingual content production must be active participants in shaping the role of technology in language services. Convergence, understood as a hybridisation of multiple technologies and human fields of expertise, is the most logical path to creating as close to a "Perfect Harmony" state between technology and human use/work. Technology is only as good as its practical applications and as optimal as the way it is used. Standards of practice must therefore evolve alongside technologies to ensure a healthy progression through changes in processes, workflows, metrics and even economic indicators.
Registration & Welcome Coffee
Linguists, Project Managers and Vendor Managers - 10 Tips to Always Find a (Middle) Way
The Online Presence Blueprint
A digital marketing session to help freelance language professionals future-proof their careers.
Linguistic GPS: Navigating Asia & Africa from Europe
We will share knowledge about the Asian and African language Show more...industries and the possibilities for freelancers and LSPs to thrive in those markets in a very dynamic way.
Not a Myth: Successful Collaboration Story
The synergy between a brand and its linguistic teams is needed Show more...to achieve seamless localisations and a consistent tone of voice across diverse markets. But, it is not something that occurs by chance. Instead, it is a result of a successful partnership, grounded in shared knowledge, motivation, and mutual respect. There are two questions we will try to answer: What pushes the linguist to meticulously localise a brand's products and services? What fosters the brand's loyalty towards its linguistic experts, recognising their dedication and the quality they deliver? We feel that both have a common answer: it's the level of mutual support and engagement that transcends mere job descriptions, backed by active listening and proactive thinking. In the landscape of close-knit alliances between brands and localisers, empowering linguists to metamorphose into brand ambassadors stands as a cardinal principle. Through comprehensive onboarding and knowledge sharing, clients can immerse translators in the nuances of their offerings, equipping them with profound insights that surpass mere translation tasks. This holistic understanding becomes the springboard for translators to realise their fullest potential. Armed with these insights, translators become not just informed localisers, but also enthusiastic advocates, driven to elevate their performance. This narrative resonates on both ends—the buyer and the vendor. It was a revelation to witness the alignment between what the buyer offers and what the vendor requires to converge on the shared goal: delivering the ultimate brand experience to the audience.

In the spirit of "Let's Meet in the Middle," our view showcases a harmonious partnership where brands and translation agencies converge, showing both sides of the coin - buyer's/client's side by Ágnes Gazsó and translator's/agency's side by Ivana Djuric, real-time insights, straight from the trenches!
Best Practices for Checking your Work
The ISO 17100 translation standard specifies that a translator Show more...must check their work before delivering, but what does "check" actually mean? During this session, you will learn several best practices and how to use a quality assurance tool to ensure that your work is thoroughly checked before delivering it. By the end of this session, you will be aware of common formatting, consistency, punctuation, and number difference mistakes as well as the processes and tools you can use to avoid them.
In Sync: Meeting in the Middle or Are We on the Same Side?
Effective collaboration is the heartbeat of the rapidly evolving Show more...language industry, but the question remains: do we need to meet in the middle, or are we already on the same side? Let's invite language service companies and freelancers to explore the harmonious potential of working hand-in-hand. From the first resonant note of onboarding to the final triumphant chord of feedback, we'll embark on a journey to establish a mutually beneficial partnership. Rayna invites you to join her as a collective symphony, uniting the artistry of language professionals with the expertise of language service companies. Together, we'll fine-tune our practices, amplify our strengths, and embrace the diversity that makes us strong. So, let's tune our instruments and raise our voices in unison. Together, let's embrace the rhythm of collaboration that propels us towards a harmonious and inspiring future in the language industry. The stage is set, and the baton is in our hands.
Track A - We Are on the Same Side

Track B – Let's Meet in the Middle
MTPE: Turning an Enemy into an Ally
Many language professionals fear or reject MTPE altogether. But Show more...if we go beyond preconceptions, we'll find out that machine translation is a powerful tool that all players in our industry can leverage to gain more time and money – linguists included, of course. In this presentation, we'll reflect on if and when to use MTPE and you'll learn some strategies to turn it from a potential enemy into a real ally.
Building the Community you Want to be Part of
Collaboration between professionals within the industry is the future. Show more... This talk will focus on the power of community and the benefits of connecting with colleagues. We'll take you through practical steps for how to start building your community and how it can change your career, along with advice learnt from our personal experiences volunteering and building professional relationships in the industry.
Fostering Perfect Harmony: Enhancing Customer Experience with AI Chatbots in Translation Services
In this presentation, we will explore the transformative role Show more...of AI chatbots that inform and guide customers and as such elevate the customer experience within the translation industry. I will share our journey in implementing the first AI chatbot for customer support for translation services in Bulgaria that assists clients with consultation 24/7 and helps them with questions regarding making a translation order, pricing, services, etc. For the past 7 months, our chatbot has helped 6.406 users and answered 36.417 questions over 30% of which were asked outside of office hours, during weekends and holidays. Our talk aligns seamlessly with the conference theme, "Perfect Harmony," as we delve into the collaborative dynamics between human professionals and AI-driven chatbots, showcasing how they can work together harmoniously to meet market demands and enhance customer satisfaction.

Main Key Topics:

1. Shaping Customer Experience: We will discuss how our AI chatbot has been instrumental in providing customers 24/7 with real-time, up-to-date information and assistance and consultation regarding their translation orders. This illustrates the synergy between technology and customer-centric services.

2. Practical Implementation: We will take attendees through a step-by-step journey of implementing and training an AI chatbot for translation services. This will include insights into structuring topics and categories, crafting effective questions and answers, and seamlessly linking the chatbot to relevant website pages, forms for inquiry, and other resources.

3. Business Growth and Customer Engagement: Attendees will learn how our AI chatbot has increased customer satisfaction, contributing to the growth of our translation agency. This topic underscores the economic benefits and competitive advantage of embracing new technology.

4. Adapting to the Digital Age to Boost Productivity: We'll explore how the AI chatbot has reshaped our customer interaction and saved time for our colleagues to focus on high-impact tasks. We, as professionals, should adapt to evolving landscapes and use AI-driven tools – strategically without fear.

Our presentation will provide valuable insights, real-world examples, and practical takeaways for conference participants interested in enhancing customer experience through technology and innovation. We eagerly anticipate sharing our experiences and contributing to the discussion on achieving "Perfect Harmony" in the translation industry by utilising an AI chatbot to enrich customer interactions and support, all while offering a detailed look at the process of implementing and training such chatbot for optimal performance.
Divas and Devils
This will be an open mic session, where freelancers and PMs can Show more...ask each other all the questions they always wanted to know and cannot understand from the other side; without having it in the formal shape of a panel.
Translators & Agencies - Two Sides of One Coin
In this presentation, the speaker will talk about the fact that Show more...freelance translators and translation agencies are two sides of one coin: both need each other and yet, instead of valuing the role the other plays, they often fight each other. Brigit has been a freelance translator for four years and loves working with agencies. She will talk about her experience in what makes or breaks a good partnership and how we can all try to bridge the gap that seems to separate us. In the presentation, Brigit will use anecdotes from her work with translation agencies to illustrate how agencies have made her feel valued as a partner or failed to do so and how this impacts the relationship.
The Translator and the Crowd: Collective Identities in the Modern Localisation Industry
We will raise an issue we don't discuss often in our industry: Show more...the translator identity in the era of community localisation and crowdsourcing. In the modern era of connectivity in one way or another, each translator is part of a localisation crowd or community that tends to expand or shrink depending on its needs. We are all part of different collective identities, some overlapping and some very distinct from each other, such as education, gender, age and role. Let's take the translation role for example, we have come a long way from the fixed translator identity of the past, mainly defined by human skills, to the currently emerging, fluid translator identity, that encompasses a spectrum of technology advancements. Are we still translators, or something else? What is the right equilibrium to redefine our collective identity? How does this shift affect us? How to overcome our existential crisis?
Synergizing Success: Nurturing Collaborative Bonds Between Project Managers and Freelance Language Experts
In the dynamic realm of the localisation industry, effective Show more...collaboration between project managers and freelancers is the linchpin of triumph. This presentation delves into the strategies and best practices that empower both parties to cultivate robust and productive working relationships. From the bedrock of transparent communication to the pinnacle of mutual respect and harnessing technology for seamless workflows, we explore the keys to fostering trust. This trust not only ensures timely project deliveries but also upholds the highest standards of quality. Uncover the art of harmonising the efforts of project managers and freelancers, propelling projects toward fruition, elevating client satisfaction, and nurturing enduring partnerships in this ever-evolving landscape of localisation excellence.
Utopia vs. Reality: A Win-Win Approach to Vendor Management
It is said that translators are becoming increasingly "pickier" Show more...when it comes to relationships with LSPs. Is it true, or are LSPs just taking their power for granted? In this session, the presenter will share the perspective of an experienced translator on what an ideal relationship with LSPs would look like, from the initial contact to the long-term day-to-day interactions. The proposal is to initiate a debate that stimulates new ideas and brings about real changes in the localisation market for the benefit of everyone.
Regaining Common Ground: A Dialogue on LSP-Freelancer Relationship
The partnership between the LSPs and freelancers is characterised Show more...by mutual respect and shared objectives in many cases but seems to be on shifting sands in others. One can't help but wonder: are we losing our common ground? From the freelancer's perspective, there are palpable concerns. Unfair practices such as low offers and delayed payments, for instance, not only strain our financial stability but also sow seeds of mistrust. On the flip side, freelancers aren't without their shortcomings, like overcommitment (leading to subpar outputs and missed deadlines) and resistance to new tools and technologies, which can stand in the way of seamless collaboration and impact the overall project efficiency. So, where did the divergence begin? Perhaps it's the rapid evolution of the industry, the introduction of new technologies, or simply the growing pains of an expanding market. Recognising and addressing these gaps is crucial for a balanced and productive LSP-freelancer relationship. But the crux of the matter is not just identifying these issues but finding ways to bridge the widening gap. To truly "regain our common ground", both LSPs and freelancers must take steps. After all, we share the same goals: quality, timeliness, and growth. These are the stepping stones to a more collaborative and successful future. Is it too late to take a step back and foster dialogue and true partnership? In an attempt to promote a healthier, more balanced interaction between LSPs and freelancers, we will try to address the challenges that now mark the LSP-freelancer relationship, shedding light on both sides of the coin. In an industry centred around communication, it's essential to move beyond the 'us vs them' mindset. The path of technology-driven productivity doesn't have to be at odds with the foundational principles of trust, transparency, and mutual respect.
The Unspoken Truth: Freelancers' Mental Health
Freelance translator's life is lonely but is it supposed to be Show more...so? What could LSPs do to support their freelancers in tough times and keep an eye on them? Ceyda will be telling her personal journey through depression and will be asking LSP owners/PMs/clients to evaluate their relationships with their freelancers and encouraging them to take a step towards improving support.
SPEAKERS

Who should attend?
Anyone committed to developing their business relationships should attend, so if you are a translator, interpreter, post-editor, proofreader, vendor, quality or project manager, this event will be for you!
Benefits of the programme
For you
Learn new skills and best practices in a hands-on setting
Expand and enhance your business relationships
Share experiences and catch up with your peers
Get a new perspective on the future of the industry
For your business
Develop a stronger and more profitable network
Maximise productivity with new tools and approaches
Prepare for the challenges and opportunities on the horizon
Contribute towards a stronger industry
REGISTER

€495

Early Bird

Valid until 24/01/2024
Applicable to ELIA & ALC members
Registration includes access to all sessions, lunches, and coffee breaks during the event
For group registrations, contact us.

€605

Early Bird

Valid until 24/01/2024
Applicable to non-ELIA members / other companies / universities
Registration includes access to all sessions, lunches, and coffee breaks during the event
A 10% discount to members of ELIA Association Partners: AALC, AASL, AATC, AFIT, Aneti, APIT, ATC, Bliss, Federlingue, Juntos, Polot, QSD & TinA
For group registrations, contact us.

€295

Early Bird

Valid until 24/01/2024
A 10% discount to members of Together Association Partners: AITI, Aptrad, BDÜ, CBTI-BKVT & TinA.
Registration includes access to all sessions, lunches, and coffee breaks during the event, and the Together Job Fair.

€585

Full

Valid from 25/01/2024
Applicable to ELIA & ALC members
Registration includes access to all sessions, lunches, and coffee breaks during the event
For group registrations, contact us.

€695

Full

Valid from 25/01/2024
Applicable to non-ELIA members / other companies / universities
Registration includes access to all sessions, lunches, and coffee breaks during the event
A 10% discount to members of ELIA Association Partners: AALC, AASL, AATC, AFIT, Aneti, APIT, ATC, Bliss, Federlingue, Juntos, Polot, QSD & TinA
For group registrations, contact us.

€345

Full

Valid from 25/01/2024
A 10% discount to members of Together Association Partners: AITI, Aptrad, BDÜ, CBTI-BKVT & TinA.
Registration includes access to all sessions, lunches, and coffee breaks during the event, and the Together Job Fair.
If you would like to participate in the Together Job Fair you can reserve your space by completing the event registration form. ELIA members can secure their ticket for €280 and non-members for €340. Translators have free access with registration for Together 2024. For more information about the Job Fair, please click here.
Cancellation Policy
All requests for cancellation and refunds must be received in writing; this also applies to registration substitutions. Please contact us via email. To view the full cancellation policy and for more information about ELIA's Event Terms & Conditions, please click here.
Venue

Explore the Latvian capital from the stylish hotel in Riga. The Radisson Blu is located in the city centre, making the nearby beautiful streets and attractions easy to explore. At 90 metres tall, the hotel is a local landmark – so you'll always be able to find your way back!

Radisson Blu Latvija Hotel offers special rates for ELIA's attendees upon availability, so we recommend that you book your room as early as possible. The hotel will release:
20% of the rooms on 21/12/2023 & 100% of the rooms on 21/01/2024.

To book your room, please visit the Hotel's website and use the following group code: TOG2024. All rates include VAT tax, breakfast & WiFi.
Free cancellations up to 72 hours before arrival date.

€89 – Single Use Room / €99 – Double Use Room
Social Events

Don't miss our networking events at Together 2024, where you can mix & mingle with fellow attendees, in inimitable ELIA style. Sign up during registration to secure your spot!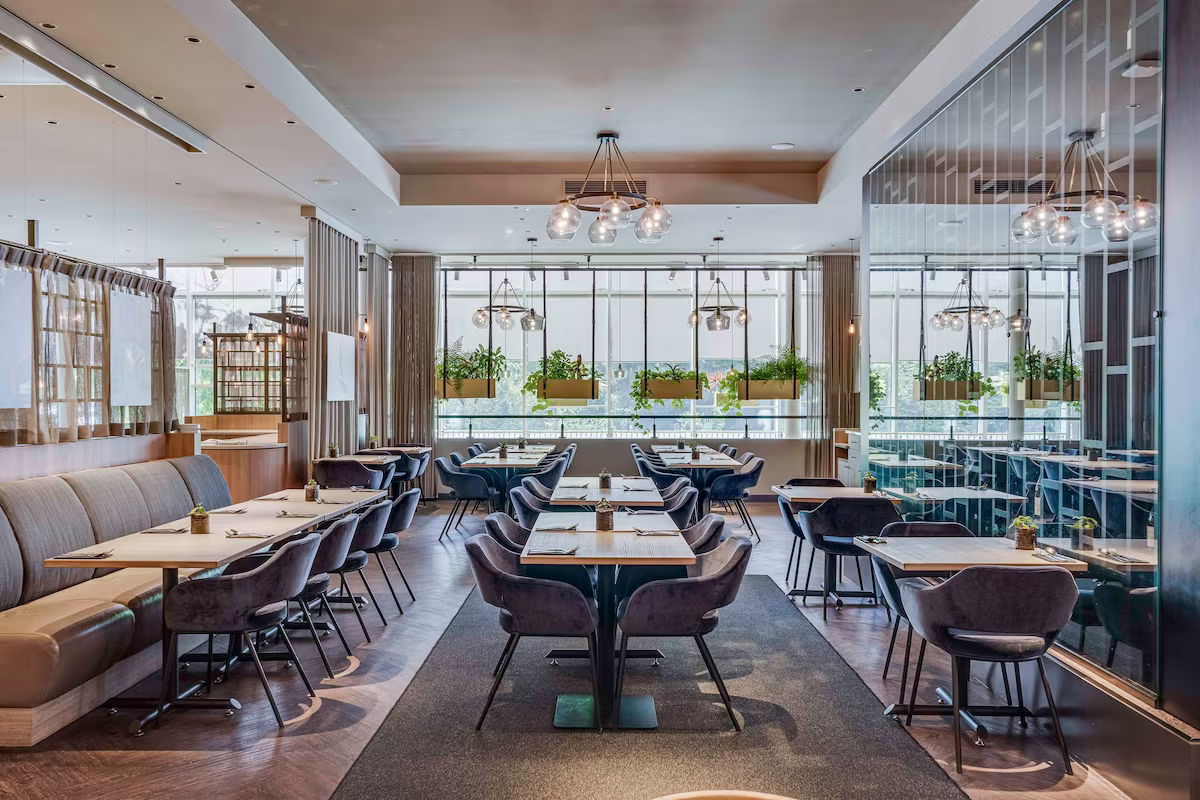 Networking dinner
Thursday, 22 February
20:00–24:00
Radisson Blu Latvija Conference & Spa Hotel
Restaurant Esplanade

Entrance Fee:
€49, per person, incl. 2 drinks
COMMITTEE
SPONSORS

Interested in sponsoring Together 2024?
Click here!
PARTNERS
Looking to Become a Member of ELIA?