Cesta svobode 8
4260 Bled, Slovenija
Tel: +386 (0)4 579 6000
Email
Bled is the pearl of Slovenia, admired by the whole world. Imbued with special energy, far from the hustle and bustle of the city but easily accessible from European airports or by car, it has always been the venue for major domestic and international meetings.
Bled Rose hotel is a charming, completely renovated hotel located in the heart of magical Bled, in the immediate vicinity of Lake Bled and the green park, and offers everything you need to organise your event. Experience the relaxed atmosphere and comfort of a 4-star hotel on the unique location by the shore of Lake Bled. Just like the environment, the hotel's interior is luxurious and soothing, sprinkled with the good energy of nature surrounding it.
Transportation: In cooperation with GoOpti you can travel smoothly to the conference venue (Rose Bled hotel), or to your chosen hotel in Ljubljana. The nearby airports are also easy to connect to via GoOpti (1,5 hours from Zagreb Airport, 1,5 hours from Trieste Airport, and 2,5h from Venice Airport). You can opt for a private or shared shuttle service. For public transportation, please visit the following websites Ljubljana bus station & Arriva. Click here for directions from Ljubljana Jože Pučnik Airport (30′ drive to the hotel).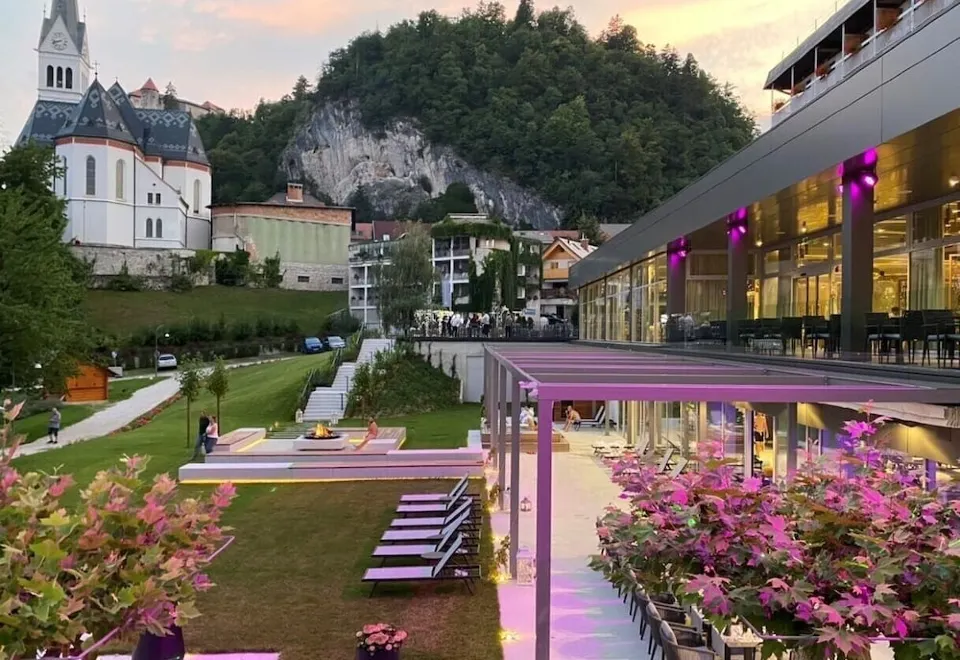 Accommodation
To book your room at Rose Bled hotel please email with reference code "EXECS 2023"
The hotel offers special rates for the following room categories upon availability, so we recommend that you book your room as early as possible to secure your preferred room type.
Standard Double Room no balcony, single use: €171,00, double use: €201,00
Standard Double Room, balcony Mountain view, single use: €171,00, double use: €201,00
Standard Double room, Lake side view, single use: €171,00, double use: €201,00
Studio Double room balcony, Karavanke view, single use: €205,00, double use: €241,00
Superior room with balcony, Lake side view, single use: €229,00, double use: €269,00
Suite Lake side view, single use: €360,00, double use: €423,00
Room price includes: bed and breakfast, world of saunas, swimming pool, outdoor jacuzzi, gym use, parking and Wi-Fi. Price does not include tourist tax, €3,13 per person per night. Registration fee: €1,00 per person.
Please note that:
80% of the rooms will be released by the hotel on 27/3/2023
20% of the rooms will be released by the hotel on 10/4/2023