About Execs 2022

Elia's Focus on Executives brings industry decision-makers together and offers a unique structured format to foster thought-provoking discussions built around an agenda.
Participation is limited and exclusive to a smaller group of industry leaders
Focused content with a clear scope
Recognised industry leaders moderate and contribute to uncover best practice and find business solutions
Direct peer-to-peer networking to develop and strengthen partnerships
The attendees will be divided into two groups. Each group will spend one day with Anu Carnegie-Brown & Clio Schils and one day with Josef Kubovský.
One Programme: Two Tracks
Leadership Track
NAVIGATING GROWTH
Reaching next levels
The Leadership Track focuses on allowing attendees to take the time to evaluate and reflect on their company and then build a strategy to allow the organisation to adapt and enhance growth.
During three engaging sessions, Anu Carnegie-Brown & Clio Schils strategies and tactics that have helped many companies facing the challenges of rapid growth — and for those that are stuck and want to grow faster! Topics to be covered will include HR, recruitment, contracting, professional development, retention … and much more. These sessions are designed to give the company owner, or key-decision maker, practical concepts and tools to easily navigate, adapt, and overcome obstacles to enable frictionless growth and reach "the next level."
Sales Track
DRIVING REVENUE
Is your company organised to execute your sales strategy?
If you want to keep the company in good health, meet your revenue targets and be attractive to prospective clients, sales needs to be considered when building your company structure.
During the sales track, we will evaluate the structure of your company. Establishing who has sales responsibilities and what those responsibilities are is the first step in inserting the right people in the right positions. Experience has shown that there are three sales structures most companies utilise. Josef will lead us through the process of identifying the way to apply them in your company to put your staff in the best positions to be successful.
PROGRAMME

25 May

Day 1

26 May

Day 2

27 May

Day 3
Leadership Track - Navigating Growth - Anu Carnegie-Brown & Clio Schils
Open registration and welcome coffee
Welcome and Introductions
Session 1 - Taking the pulse
In this first session, we will be taking the pulse of your organisation Show more...to get a sense of the current state of affairs. As a senior leader, you are responsible for planning and executing growth strategies with minimal disruption to your ongoing businesses. However, sometimes your plan isn't working exactly how you think it should. For example, your current scenario looks as follows:
• I grew my business to €€€ and now I'm stuck.
• I don't have time to be strategic, as I am managing sales, project management, and accounting.
• Cashflow is erratic and I don't have enough every month to hire and delegate.
• Managing the staff takes too much time, but when I step back, they make mistakes. I need to be on top of them!
• Business is great. I have grown my business to €10M+, but it's chaotic. Turnover is high. Quality issues persist regardless of what improvements we put in place.
• My business is mature, but growing. However, I am flying by the seat of my pants regarding structure, leadership, etc. I'm just not sure how to organise everything to scale.
Session 2 - Planning
In session 2, we will take your scenario as the starting point Show more...and start planning for growth. We will focus on the human resources aspect of the planning and execution phase, but before doing so, we must address a few key elements for your type of growth:

a. Simple metrics needed for effective planning
  i. Key elements to plan for
b. Building realistic and simple budgets
  ii. Bringing budgets to life!
  1. Tying actions to budgets
  2. What really matters?
c. Connecting the dots between strategy, marketing, sales, technology, and production
  i. Impact on human resources (recruitment, contracting, professional development, retention … and much more)
  ii. Impact on administration (frictionless support)
Session 3 - Execution
In session 3, we will be executing your Plan. RACI, BSC, OKR, Show more...EOS, KPI — it doesn't matter which of these management tools you use or if you don't use any of them! We'll cover the essential ingredients necessary to organise your business, lead your business, delegate accountability to existing or new staff, and implement the Plan in the most simple and efficient manner!
Your plan will succeed when you create a climate of trusting, empowering, and enabling your people to accomplish amazing results. Using case studies and feedback from the audience, participants will be guided through a no-nonsense discussion using practical and efficient concepts and tools that can be implemented as soon as you return to your businesses from Focus for Exec!
Panel session: Is talking about money a taboo?
What is the different approach to negotiation in real-life experiences around Europe.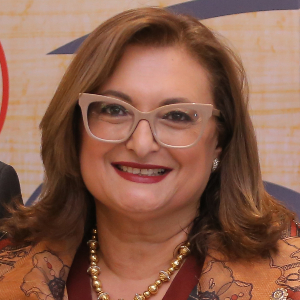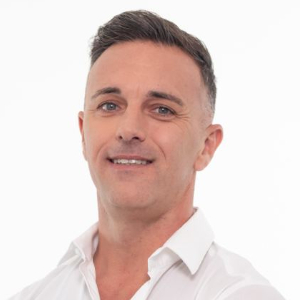 Juan Baquero
Director, Baquero Translations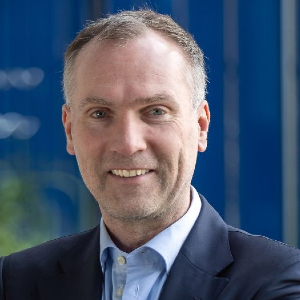 Gerd Janiszewski
Founder & Owner, BoardXpert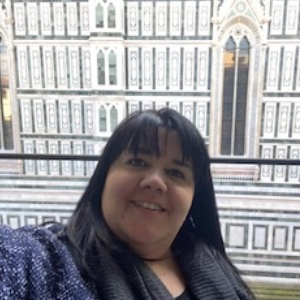 Dorothy Scerri
Business Development Manager, Global Translation Solutions
Sales Track - Driving Revenue - Josef Kubovský
Session 1 - Setting a strategy for growth
Successful LSP growth requires strategy. This can be challenging Show more...for LSPs who have never had salespeople in the past. Or worse… they have had sales in the past, but had a very bad experience and swore to never hire salespeople again.

We will start this three-part workshop by learning how to set a growth strategy that makes sense for your company. Every LSP operates in its own niche, so there is no one answer. We will learn how to create a plan that best meets the unique challenges of your current and future clients. Take a look at the various challenges faced by growth-focused LSPs. For many LSPs, this means that you have to start by identifying, vetting, and hiring a sales team. This requires planning. It requires strategy.
Session 2 - Building a sales team
Once onboard, your new team members may require training before Show more...they can go out and start knocking on your client's doors. They will require sales and marketing technology. Sometimes they will require more hand-holding. In this session, we will discuss how to efficiently build a sales team and set them up for success by defining the processes that will influence their behaviors.

For those who already have a sales team, we discuss how to better support them to get better results and close more deals. We learn how to more effectively manage leads, how to get the most out of your CRM, what kind of support your new team will need from Marketing and other departments internally, what you can reasonably expect from new team members after 6 months, and more.
Session 3 - Executing the plan
Is your investment paying off? The best plan in the world is Show more...useless if you lose focus on what you are trying to achieve, or perhaps if you never had a clear focus on the end goal in the first place. Building upon the foundations we laid in the first two sessions, we will discuss some practical, actionable tactics and activities that can be deployed today (or perhaps when you arrive back home from the conference) to keep your sales team focused on the goal - GROWTH!

SPEAKERS
Who should attend?
This event was created for senior language industry Executives doing business in Europe and beyond who are committed to creating a stronger future for their company, including: Owners of language service companies of any size, General Managers and Managing Directors, C-level Officers and other Senior-level decision-makers.
Benefits of the programme
For you
Build and refine your leadership skills
Become part of an exclusive group of industry leaders
Gain actionable insights and reflect on the latest industry thinking and trends
Network with the best industry minds and peers
Drive the discussions shaping the future of the language industry
For your company
Make your organisation more competitive for the future
Gain new ideas and discover new strategic concepts and imperatives
Understand your company's strengths and weaknesses
Increase your company's strength by leading through best practice
Develop existing partnerships and create new ones
REGISTER
Registration includes access to all sessions, food and beverage during the event and the Networking Dinner.
Rest assured, your health and safety is our number one priority. Elia is taking all reasonable precautions to keep you safe when you attend the Execs 2022 event. Please check the Health & Safety Event Protocol which will be in place to address the risks posed by COVID-19. Elia is working with the venue to ensure all health & safety measures are being implemented. As related guidelines change frequently, we will provide additional information closer to the event.
For more information on entry health requirements and control process please check the Spain Travel Health portal.
Cancellation Policy
All requests for cancellation, refunds or to arrange registration substitutions must be received in writing. Please contact us by email accounts@elia-association.org. It is possible to cancel your registration and receive a refund, less a €75 processing fee, according to the following schedule: Up to six weeks before the event – 100% refund, between six and three weeks before the event – 50% refund, within three weeks of the event – regretfully, refunds are not available. Registrations can be transferred to another person and an administrative fee of €30 will be charged per registrant. At the sole discretion of Elia may decide to cancel the event. All registered participants are eligible for a full refund of any fees received. Elia cannot be held liable for any other costs incurred such as flight tickets, bank fees, production costs, accommodation etc. For more information about Elia's Terms & Conditions, please click here.
GALLERY

Venue

Located on the beachfront between the Atlantic Ocean and Mount Teide, Gran Meliá Palacio de Isora has the longest salt water hotel infinity pool in Europe, blending in perfectly with the exceptional natural environment.
COMMITTEE
Social Events

What would an Elia event be without networking and fun?

Don't miss out our networking events at Focus on Execs 2022, where you can mix & mingle with 'fellow' attendees, speakers, the Elia Board & Team in inimitable Elia style.
SPONSORS

If you are interested in sponsoring Focus on Execs 2022, please click here or contact us
PARTNERS
Looking to Become a Member of ELIA?