About Together 2022

We are thrilled to invite you to Elia's Together 2022 event that will take place online
from 23 to 25 of March 2022.

This sixth edition and second online version of our ELIA Together event will once again bring together language companies and freelancers to discuss the present and future of our trade. In 2022, ELIA Together will focus on the multiple aspects that characterise the ever-evolving world of localisation, the underlying technology that supports it, and the people who build and live within this fascinating industry. This is set to be a truly immersive online event where innovation and connectivity remain paramount.
PROGRAMME

In an industry that has been irreversibly transformed by technology, translators play a key role in making content inclusive and accessible to everyone everywhere by investing in what makes us unique as human beings: CREATIVITY.
The theme chosen for the sixth edition is Transforming challenges into opportunities for growth, with two separate tracks moderated by experienced industry professionals:
23 Mar

Day 1

24 Mar

Day 2

25 Mar

Day 3
Track: Opportunity

Track: Uniqueness
Keynote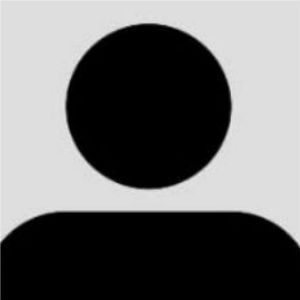 Remote opportunities are closer than ever before!
The pandemic has caused an explosion in remote interpreting assignments. Show more... Thanks to technology interpreters can work anywhere at any time on one or more of the numerous interpreting platforms which are springing up such as Kudo, Interprefy, QuaQua and so on. Interpreters are no longer limited by travel constraints as formerly and can access several jobs per day - albeit there may be negative effects on quality and lack of adequate preparation time. Emerging trends are that some LSP's are not "interpreter friendly" as regards concerns related to screen fatigue and acoustic shock and are accordingly already offering reduced rates. So new opportunities have arisen, but threats too!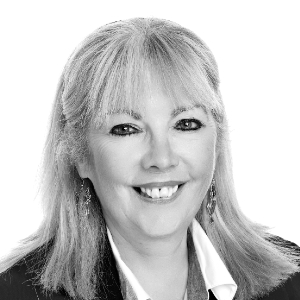 Sue Leschen
Director of Avocate, Avocate Legal and Commercial French Interpreting and Translation Services
VM 2.0: a translator's best ally in the NMT world
Artificial intelligence is reshaping the translation industry Show more...and this new paradigm brings with it its share of legitimate concerns and questions for clients, LSCs and the translator community. Initial tiptoeing practices from the workgivers started addressing some of them with the wrong approach. As a result, most translators still perceive postediting as intellectually downgrading. Based on a successful five-year programme, we'll demonstrate how translators can rely on VMs to help them seize the new opportunities arising from NMT & AI and jump on the bandwagon before it's too late for them. In the post-pandemic world, VMs will play a crucial role in helping their community to face the transition from human-only translations to a mixed scenario involving both AI and humans. The translator role isn't disappearing, but we collectively need to reassess the way they'll contribute as linguists and language specialists.

Takeaways:
1. Brief introduction on current MT technologies
2. Working from MT output, what does it mean?
3. Why are freelancers so indispensable to meet today's challenges?
4. How VMs can make linguists comfortable and happy with MT adoption?
5. Should we ban the word "postediting"?
6. Compensation schemes
Lessons from navigating a global pandemic
Empty airports, planes parked, travel banned. 2020 has been the Show more...worst year in tourism history and a very challenging one for Skyscanner. But despite the travel paralysis, Skyscanner never stopped supporting, informing and reassuring international travellers and the Localisation team played a crucial role in this sense, localising more content than ever, while trying to understand what was the best way to communicate with the audience in the different markets. During this time, we have built relationships with our new localisation partners (yes, we changed our overall vendor system just before the pandemic!), strengthened the ones with internal stakeholders and brought to life new interesting projects. In this session, you'll learn how we navigated those difficult times together, and what made us stick with some vendors and what made us say goodbye.
Keynote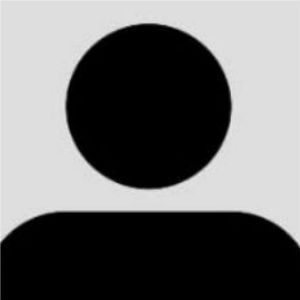 Inclusive language strategy for organisations
Every day people experience stigma, discrimination, oppression, Show more...or isolation derived from the use of words and the actions it triggers. The failure to incorporate inclusive language undermines communications, limiting who receives and is receptive to your message and undermining initiatives and strategies aimed at inclusivity. This talk explores how organisations can implement inclusive language through careful attention to gender, pronouns, and misgendering; ableism, people's first and strengths-based language; plain language; and inclusive design and representation.
Is MTPE your challenge? Get the plunge and get trained!
MTPE entails significant challenges for both LSPs and Post-Editors. Show more... This presentation deals with the challenges arising from this new service considering: a) the extrinsic factors at the cooperation level between LSPs and Post-Editors and b) the intrinsic factors at the post-editing level. What are the takings? To highlight the value of MTPE training for all stakeholders by showing research results and sharing tips and interesting information on training courses and sources.
The secret sauce to position yourself and become the most wanted contributor
What do you need to succeed as a solo contributor or a small Show more...team in a company? In our talk, we point out the skills and instruments to run self-promotion and awareness campaigns to be seen and worked with. Your value is not obvious for your colleagues or business partners, and they need some help to learn about you and your skills. Your new mantra? Advocate for your work, evangelize what you do, and grab the opportunities you get. Get ready for practical tips, first-hand experience, and an easily applicable guide on how to be seen and heard. Learn to understand the vendor but also the solo contributor side to make an impression that lasts. Lastly, get the self-confidence to show your high-quality work, to talk about it and to sell it.
Track: Opportunity

Track: Uniqueness
Growth hacking 2022
Growth hacking is a growth-oriented mindset that grew out of Show more...marketing and the start-up culture. It requires interdisciplinary skills (sales, marketing, technology). The growth hacking approach leaves room for experimenting and fine-tuning to build an ecosystem that works. Hacking stands for "smart and creative". Finding smart and creative solutions to persistent challenges to help grow your business and make you happy. How does a growth process look like? How do you run Sales & Marketing initiatives, with very few resources? Which tools do growth hackers use?
Pricing strategies in a service industry
This session will look at some of the less obvious pricing strategies Show more...for language services providers of various sizes. Going beyond cost-driven pricing and simple rules of thumb, the speaker will address customer- and competition-driven pricing, as well as costs not relevant for pricing. More advanced concepts will also be covered, including economic value analysis, substitutes and complements, vertical and horizontal product lines, bundling, tying, price discrimination, pricing over time, competitive pricing, the psychology of pricing, and various legal aspects of pricing. All material will be presented in a way that ensures antitrust compliance in this sensitive area.
Closer apart – Coming to forced terms with technology
Two years ago, a dramatic change was about to happen to our lives. Show more... Little did we know that we would have a common yet global experience of a world pandemic that would have changed our perspective about work and life forever. How did this pandemic change our work-life balance? To which extent did we find ourselves forced to integrate technology into all aspects of our lives besides work? Did technology bring us closer to being socially distant? This presentation seeks to showcase how the world pandemic affected the individual professional translators' work and social life through a dedicated survey. It also seeks to highlight the role played by the technology and how translators perceived it. In addition, this presentation seeks to shed light on how translators foresee their future and the industry's trends.
Together Fair & free networking
Localising gender: How to be neutral when your language is not
Talking about inclusive language might sound purely ideological, Show more...but it is actually a very practical topic. In localisation, inclusive language could be applied to help centres, newsletters, websites, social media, marketing campaigns, video games, software and apps, subtitles, and many other types of content. In this presentation, I will use Italian as an example to describe the challenges faced by gendered languages like Italian, Spanish, French and German to avoid gender references. I will also highlight emerging solutions to overcome the challenges posed by addressing non-binary people.
WOW your audience with your content
Create your Content Marketing Strategy in four steps. Step by Show more...step instructions on how to create a Content Marketing Strategy that will get you a steady flow of high-quality translation leads. Have you been wondering what the Marketing Funnel is? How to increase engagement through your content? Would you like to create content strategically to attract your ideal clients? What have you been doing wrong when it comes to content marketing? In this presentation I will talk about the key mistakes most professionals in the language industry [translators, interpreters, LSP marketers etc.] make when it comes to creating content and how to create a content strategy to thrive over the long-term. How to create content that converts into sales. Step-by- step instructions on how to create a Content Marketing Strategy that will get you a steady flow of high-quality translation leads either you are working as a solopreneur or you own/manage an LSP. It will be mostly about the inbound lead generation approach. A step-by-step, interactive results-oriented presentation. You will create your personal strategy plan with actionable steps right after the presentation.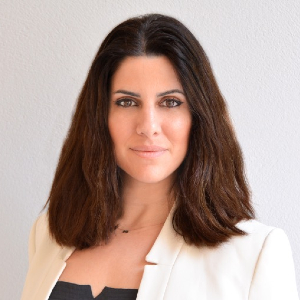 Virginia Katsimpiri
Certified Translator, Owner, Business Strategist, VTranslations - VMentoring
When all good things come to an end... user. Localising websites for the best user experience
Your website may have brilliant texts, but still fail to engage your end-users. Show more... It may display wonderful graphics, but still fall short of visitors' expectations. When you localise websites, every single item matters. On average, users spent about 15 seconds on a website. If you haven't generated interest in this short time, you probably aren't going to. Messy layout, unclear messages, unfriendly language gateways, missing information or chaotic navigation will force your end-users to close the website, regardless of how much work you've put into localising it. How do you make sure everything is in the right place? How can translators, localisation specialists and project managers make their localised website as captivating as possible? How can you provide the best possible experience to your end-users? In this presentation you'll find out how creativity, sensitivity and familiarity with the target market can help you step up your website localisation game to keep your visitors engaged.
Together Fair & free networking
Track: Opportunity

Track: Uniqueness
Hybridization for adaptive evolution: More business opportunities for the translators, more ways to collaborate with LSPs
The world keeps on changing, and at a faster pace than in the Show more...past: hybridization can be one effective key to evolve in our professional life, leveraging our creativity, our willingness to learn, and a bold desire to step out of our comfort zone, spotting new opportunities in our always-changing times. The aim of this session is to provide food for thought, to spark curiosity, and to encourage a personal analysis of our roles as translators / language professionals, as well as in our relationship with LSPs, and all the numerous opportunities we can create for ourselves.
Strategy of gentle reminders: How to stay in touch with potential customers?
Freelance linguists should always keep in mind that their clients Show more...are busy people and therefore need helpful reminders of their translations and language services.
Every week they receive hundreds of emails. Some of these messages offer similar services. However, even if one of the proposals draws the client's attention when it arrives, will the customer remember its content after a couple of months or even weeks?
Day by day, even saved and marked proposals go down in the list of saved emails and other vendors' offers, and as time goes by it becomes harder and harder to find them.
The strategy of gentle reminders is a way to solve this problem and maintain communication with existing and potential customers using only emails even if the clients do not have time to reply.
This is one more way for freelancers to tell their stories to clients.
How to build a 100k business in 1 year - A case study from 2020
In this session we are going to explain in practical detail a Show more...business venture from the B2C area that we undertook in 2020. It will show which opportunities and difficulties are awaiting us right now in the business world. The session will give hands-on advice on how we built the business and what difficulties we had to face. Our goal is to inspire translation entrepreneurs through our own example, where the odds were stacked against us but we managed to reach six figures and be profitable.
(Mis)information and how to avoid being out of date
It seems that the premise of always keeping up to date with the Show more...latest developments in our sector is assumed by all of us who work in it, but is it feasible? Beyond the limitations that our own pace of work may impose on us, is there really a training offer that makes it possible? Once the possibilities of formal training have been covered, is there a training offer for retraining? And more importantly, we train by working on the front line, adapting to the demands of the market and then these changes are reflected in the training itineraries, shouldn't it be the other way around? How to square the circle and not die of obsolescence.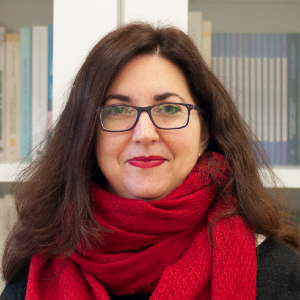 Rocío Márquez Garrido
Coordinator of the Master in Specialized Translation - Academic director, ISTRAD
Creative Personal Branding: Cultivate your uniqueness to embrace new opportunities
Creative Personal Branding is an experience-based learning and Show more...coaching model that takes personality as its starting point and focuses on four qualities which are key in the creative economy today: substance, style, conviction and grace. I teach creative people, writers and designers, how to foster those four qualities, and how to combine concept design and brand thinking with personal development to define their uniqueness and embrace new opportunities.
A single arrow can be easily broken but many arrows are indestructible
Community is key in many aspects of life, from childhood through Show more...to the grey years, but in our industry, community is what makes us all unique yet brings us together. In an age of M&A, digital transitions and machines, we have to realise that our community is our USP. Comparing different industries and standing out from the crowd, discussing strengths of a community against that of corporation, "A single arrow can be easily broken but many arrows are indestructible". Associations like ELIA are the invisible backbone to the language industry, giving us a platform to discuss, share, express and gain. But with the visibility to our industry comes a camaraderie, an opportunity to speak and better ourselves. SLV's, Freelancers, small Agencies, all of whom this industry would not exist. Be it a conference, a coffee, dare I say beer, when we have a chance to connect, our industry benefits.
SPEAKERS
Who should attend?
Anyone committed to developing their business relationships should attend, so if you are a translator, interpreter, post-editor, proofreader, vendor, quality or project manager, this event will be for you!
Benefits of the programme
For you
Learn new skills and best practice in a hands-on setting
Expand and enhance your business relationships
Share experiences and catch up with your peers
Get a new perspective on the future of the industry
For your business
Develop a stronger and more profitable network
Maximise productivity with new tools and approaches
Prepare for the challenges and opportunities on the horizon
Contribute towards a stronger industry
REGISTER

€175

Early bird

Valid until 22 February 2022
Applicable to Elia & ALC members

€205

Early bird

Valid until 22 February 2022
Applicable to non-Elia members / other companies / universities
A 10% discount to members of Elia Association Partners: AALC, AASL, AATC, Aneti, ATC, Bliss, Federlingue & TinA

€105

Early bird

Valid until 22 February 2022
A 10% discount to members of Together Association Partners: Abrates, AITI, Aniti, Aptrad, Asetrad, CBTI-BKVT, ITI, TinA & TFR

€225

Full

Valid from 23 February 2022
Applicable to Elia & ALC members

€255

Full

Valid from 23 February 2022
Applicable to non-Elia members / other companies / universities
A 10% discount to members of Elia Association Partners: AALC, AASL, AATC, Aneti, ATC, Bliss, Federlingue & TinA

€135

Full

Valid from 23 February 2022
A 10% discount to members of Together Association Partners: Abrates, AITI, Aniti, Aptrad, Asetrad, CBTI-BKVT, ITI, TinA & TFR
SPECIAL OFFER 2+1 for LSPs
Register 2 of your team members and get a 3rd registration to gift to a person of your choice
Together Fair
If you would like to participate in the Together Fair you can reserve your space in the event registration form. The cost for Elia members is €100 Euros and €130 for non-members. Translators have free access with registration for Together 2022.
Registration forms
Cancellation Policy
Requests for cancellation or to arrange substitutions must be received in writing. Please contact us by email. Event registrations are non-refundable. Registrations can be transferred to another person provided Elia is notified at least one day prior to the event, no admin fee will apply. Any attendee who registers will receive access to the materials and recordings of the event.
For more information about Elia's Terms & Conditions please click here.
COMMITTEE
SPONSORS

If you are interested in sponsoring Together 2022 please contact us
PARTNERS
Looking to Become a Member of Elia?