Knights' island
Rhodes is among the most beautiful and popular Greek islands. The Medieval sites, the amazing views, and the clean beaches have made Rhodes world famous, attracting thousands of visitors every year. The atmosphere in Rhodes Old Town is simply unique! Strong walls, stone-paved alleys, elegant mansions, and a medieval castle create the illusion that you have time-traveled back to the age of the knights. During your stay, you can experience the local culture and enjoy the charm of Rhodes on a walking tour of the Old Town, the buildings of the Italian occupancy and the Acropolis of Ancient Rhodes as you explore the island's rich heritage.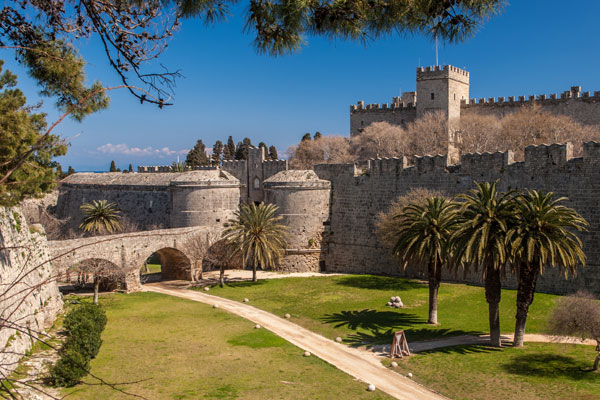 Don't miss:
The City Gates, being a city surrounded by walls, there are A LOT of gates. Make sure you don't miss the Gate D'Amboise, and the Freedom Gate!
The street of the Knights, one of the most famous areas inside the Medieval City of Rhodes is Street of the Knights of Rhodes leading up to the Palace of the Grand Master of the Knights of Rhodes. If you are lucky, some of the old "inns" will be open as today they serve a variety of purposes (from art studios to government offices).
The Palace of the Grand Master of the Knights of Rhodes was built in the 14th century AD, one of the best-preserved castles of the Mediterranean and the symbol of the island.
The Medieval Clock Tower Roloi, this 7th-century tower offers some of the best panoramic views of the Medieval City of Rhodes and the Port of Rhodes.
Lindos, a vantage point for a panoramic picture of the Acropolis, the village, and the Port of Lindos.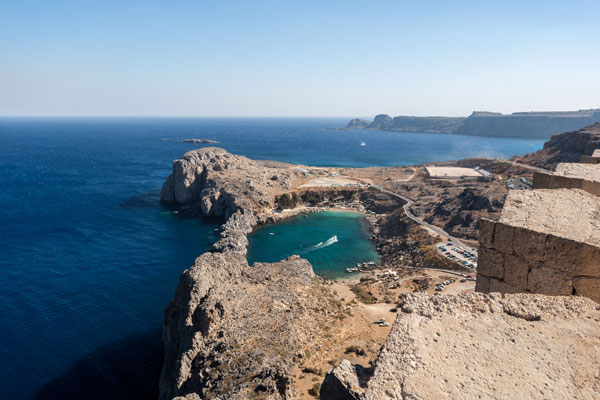 For more information or organised excursions, please contact Michele Ogliati.
Mediterranean Holidays
3rd Km Rhodes-Lindos Ave.
info@mediterranean-holidays.gr