About Execs 2023

Welcome to Bled, Slovenia the host of our Focus on Executives event for 2023.

Are you an executive in the language industry looking for a unique place to gather and network? Look no further than the stunningly beautiful Bled in May 2023.

Our 7th edition of our Focus on Executives program includes a variety of activities to help you build meaningful relationships and grow your business. From inspiring speakers to interactive workshops, you will be able to explore the latest trends and techniques, learn how to apply them to your business, expand your network, exchange ideas, and gain valuable insights from peers in the language industry.

A picturesque setting, surrounded by stunning Alpine peaks and blanketed with lush forests. The clear blue waters of the lake create a perfect backdrop for this Elia business retreat.

Track 1: The most important deal of your life? | Annette Lawlor & Olga Blasco

Track 2: Strategise using Objectives & Key Results: Everything you need to know to get started | Jeff Gothelf
PROGRAMME
10 May

Day 1

11 May

Day 2

12 May

Day 3
Welcome dinner
Bled Castle (Bus transfer at 19:10)
Track 1 - The most important deal of your life | Annette Lawlor & Olga Blasco
Open Registration & Welcome coffee
Session 1 – What's your end game?
We will cover our segmentation of Buyers and Sellers based on Show more...their profile and what they are looking for, which is key when developing your own buyer or seller brand in today's market.
Session 2 - Tales from the M&A trenches / Are you ready for action?
Let's get into some true storytelling for success stories and Show more...lessons learned, and maybe hear your own!

We will share our best tips as to how to get ready to buy or sell, and what seller incubation is all about. This is going to be a highly interactive session, as we do a deep dive into everything there is to know: who is in your trusted circle, readiness questions to consider, understanding what to expect, etc.
Session 3 – Let's play: Pitch your company
Let's put our morning session into practice with your real Show more...or fictional company and get feedback. Don't be afraid, it won't be like in The Apprentice 😊, what happens in Bled, stays in Bled.
Networking Dinner at the Rose Bled hotel
Track 2 - Strategise using Objectives & Key Results: Everything You Need to Know to Get Started | Jeff Gothelf
Session 1 - Objectives & Key Results Basics
Let's start by defining OKRs and why we should use them. Setting Show more...strategy and working with teams on goal-setting is not an easy feat. But understanding how to phrase clear objectives and defining the key results that would measure their success is what would lead to success along with the appropriate initiation approach (top-down vs bottom-up).
Session 2 - Goals are set, but now what?
Theory without appropriate implementation won't cut it for anyone. Show more... Your teams need to find time for product discovery and incentives and performance management criteria for successful OKR implementation need to be defined.
OKRs come with a set of challenges, but how can we work around them to reap the benefits that they can bring?
Session 3 - Open forum
Now, let's bring the concepts closer to us and see how they can apply in our case.

SPEAKERS

Olga Blasco

Growth Strategist
Lion People Global

Olga Blasco

Annette Lawlor

CEO
Lion People Global

Annette Lawlor

Jeff Gothelf

Coach & consultant

Jeff Gothelf
Who should attend?
ELIA's Focus on Executives is a highly exclusive event created to bring together a select group of senior language industry executives from Europe and beyond to discuss the future of their respective companies. Through a structured format, this event encourages thought-provoking conversations and provides a platform for Owners, General Managers, Managing Directors, C-level Officers, and other senior-level decision-makers in the language services industry to network and share their knowledge.
Benefits of the programme
For you
Build and refine your leadership skills.
Become part of an exclusive group of industry leaders.
Gain actionable insights and reflect on the latest trends.
Network with the best industry minds and peers.
Drive the discussions shaping the future of the industry.
For your company
Make your organisation more competitive for the future.
Gain new ideas and discover new strategic concepts and imperatives.
Understand your company's strengths and weaknesses.
Increase your company's strength by leading through best practice.
Develop existing partnerships and create new ones.
REGISTER
Cancellation Policy
All requests for cancellation, refunds registration or to arrange registration substitution requests must be received in writing. If you wish to receive a refund and cancel your registration request, please note a €75 processing fee will be deducted from your total. Please note the following requirements for refunds:
Up to six (6) weeks before the event – 100% refund.
Between six (6) and three (3) weeks before the event – 50% refund.
Within three (3) weeks of the event – regretfully, refunds are not available.
Registrations can be transferred to another person and an administrative fee of €30 will be charged per registrant. At the sole discretion of ELIA, we may decide to cancel the event. All registered participants are eligible for a full refund of any fees received. ELIA cannot be held liable for any other costs incurred such as flight tickets, bank fees, production costs, accommodation etc. For more information about ELIA's Terms & Conditions, click here.
GALLERY

Venue

Experience the relaxed atmosphere and comfort of a 4-star hotel on the unique location by the shore of Lake Bled, just behind the park. Just like the environment, the hotel's interior is luxurious and soothing, sprinkled with the good energy of nature surrounding it.
Find out more on how to get to Bled here.
Social Events
What would an ELIA event be without networking and fun?
Don't miss out our networking events at Focus on Execs 2023, where you can mix & mingle with fellow attendees, speakers, the ELIA Board & Team in inimitable ELIA style.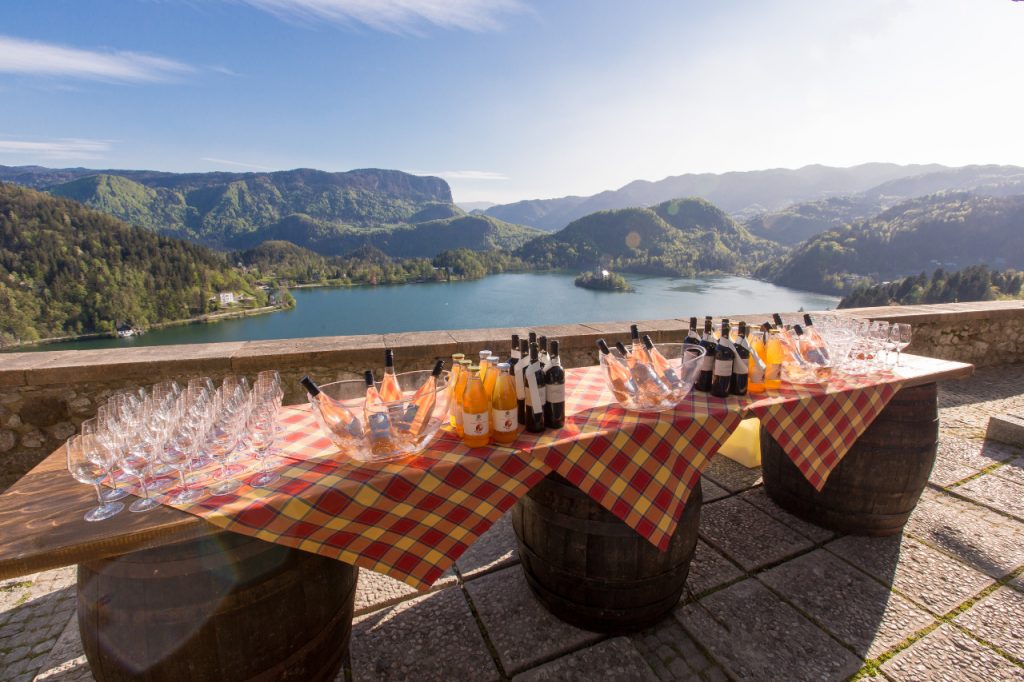 Welcome Dinner
Wednesday 10 May, 19:30 – 23:00
Bled Castle restaurant
(Bus transfer 19:10 from the hotel, 10′ walk)
The Welcome Dinner costs €65 per person. If you wish to sign up, please confirm during registration. You are welcome to bring any guest(s) and seats are limited.
Please click here for the menu.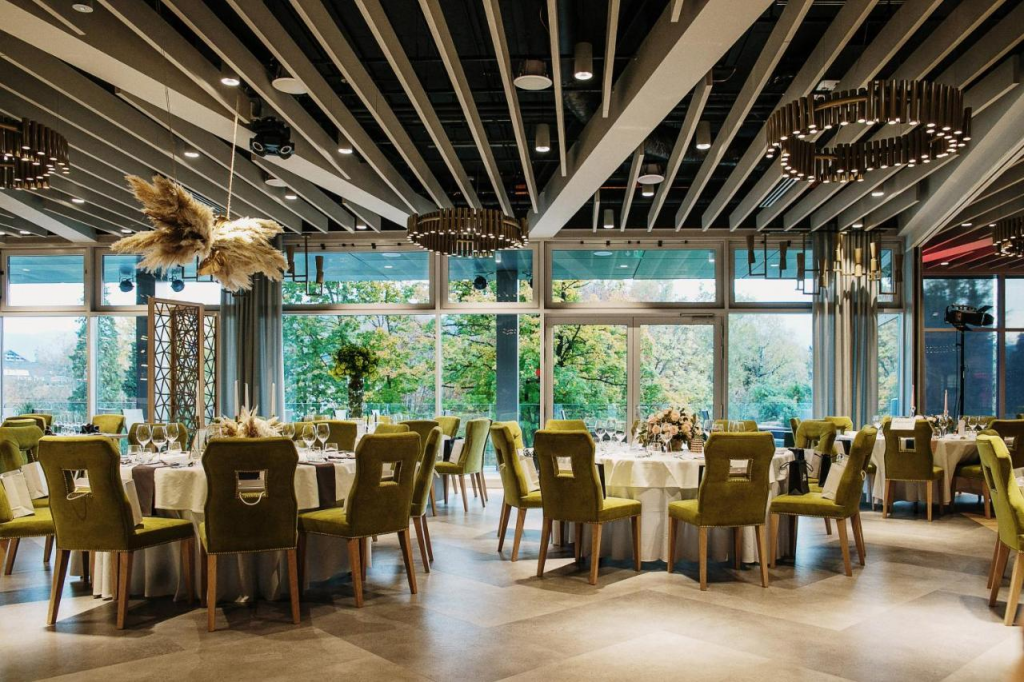 Networking Dinner
Thursday 11 May, 20:00 – 24:00
Bled Rose (venue)
The Networking Dinner is included within the price of registration. If you wish to bring a guest(s), the cost is €75 per person.
Please click here for the menu.
COMMITTEE
SPONSORS

If you are interested in sponsoring Focus on Execs 2023, please click here or contact us
PARTNERS
Looking to Become a Member of ELIA?