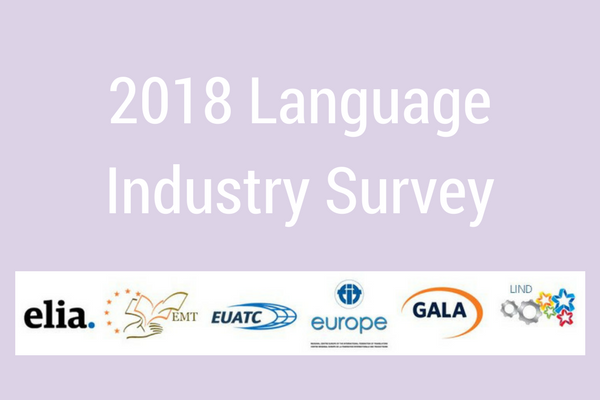 Record response and continuing confidence – 2018 European Language Industry Survey
2018 European Language Survey – Expectations and Concerns of the European Language Industry 
The 2018 study of the European language industry conducted jointly by the Elia, EUATC, FIT Europe, GALA and LINDWeb shows a continuing confidence in future trading prospects following last year's study.
A record response compared to previous studies point to higher confidence in the market, from expected sales levels, recruitment plans and investment intentions to the expectation that 2018 prices will be stable.There was 1285 responses from 55 countries, including many outside Europe, this 2018 edition of the European Language Industry survey is the most successful one since its start in 2013.
The 48% increase compared to 2017 is mainly the result of a massive increase of responses from individual language professionals, which allows us to deepen our analysis of the concerns and expectations of this segment of the industry. This report analyses European trends rather than those in individual countries. Significant differences between countries will be highlighted if the number of answers from those countries is sufficiently high to draw meaningful conclusions.
Download and read the full report here.