AlfaBeta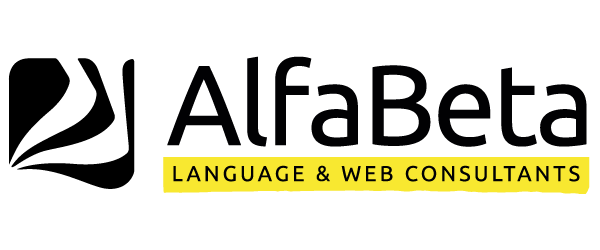 About Us
We help businesses and professionals to communicate more effectively on the web and digital media by providing translation, interpreting and copywriting services. We are always careful to choose the right words to enhance your visibility and international communication strategy.
Our services and solutions are the result of more than thirty years of research, studies, and experience in the field. However, our consulting approach is always based on a careful assessment of your requirements.
Thanks to our well-established team of professional consultants and our carefully selected partners, we are confident that working together will prove a success.
The core service areas we operate in are Translation, Localization, Interpreting, Machine Translation, Copywriting and Editing.
Working Languages
From
English
French
German
Italian
Portuguese
Romanian
Russian
Spanish
To
English
French
German
Italian
Portuguese
Russian
Spanish
Romanian
↓ See all 8 to and 8 from↓