Alkemist Translation Group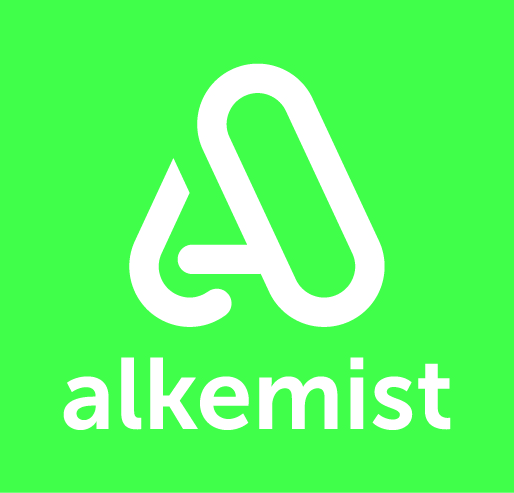 About Us
Conscientiously working over the past 20 years, Alkemist Group has shown that it can successfully face the most diverse translation challenges. As we understand the importance of the process of international connectivity, to which we aspire constantly, we want to meet all of your requirements as a partner, to establish a friendly relationship with you, to make your work easier, and to provide the highest quality language services when you need them.
Today, our offices can be found in four European capitals, in Ljubljana, Zagreb, Prague, and Belgrade, and we successfully cover the widest area of the former state of Yugoslavia and Europe. Also, in such a large organization, which includes over a thousand translators in 81 countries, we tend to preserve the close and personal relationships between all members in the translation chain and therefore we can be available at any time, no matter where and when you need us. We offer you the possibility of localisation in different countries of the world, which helps you to bridge language barriers, and customise your products and services culturally to both target groups and market demands.
In our work with global companies, we have learned what the needs of a successful company are, and we have tried and succeeded in meeting those needs. Recognising the importance of training for improving the provision of services, we are involved in various seminars that have enabled us to bring the translation process to perfection.
Today we have grown into a significant partner of many both regional and international companies for which we successfully translate different types of documents.
The core service areas we operate in are Translation, Localization, Subtitling and Captioning, Interpreting, Voiceover and Dubbing, DTP, Editing, Glossaries / Dictionaries / Terminology, Interpreting equipment rental, Machine Translation Post Editing, QA Testing, Terminology Management, Testing and Validation, Transcreation and Transcription.
Working Languages
From
Albanian
Arabic
Armenian
Basque
Belarusian
Bengali
Bulgarian
Catalan
Chinese
Czech
Danish
Dutch
English
Estonian
Farsi
Filipino
Finnish
French
Georgian
German
Greek
Hebrew
Hindi
Hungarian
Icelandic
Indonesian
Italian
Japanese
Kazakh
Korean
Latvian
Lithuanian
Malay
Maltese
Norwegian
Polish
Portuguese
Portuguese (Brazilian)
Romanian
Russian
Slovak
Spanish
Spanish (Latin American)
Swahili
Swedish
Thai
Turkish
Ukrainian
Urdu
Vietnamese
Other African
Other Asian
Other European
To
Slovenian
Serbian
Croatian
Macedonian
Bosnian
Montenegrin
↓ See all 53 to and 6 from↓
The sectors and industries we specialise in would be Business / HR, Financial / Banking / Accounting, Automotive, IT, Legal / Patents, Literary / Art, Tourism / Travel / Hospitality, Telecommunications, Software, Science / Research, Packaging / Distribution, Non-profits, Medical / Pharma / Healthcare, Marketing / Communications, Literary, Legal / IP / Patent, Information Technology, Industrial Automation, Graphic Arts, Government, Entertainment / Gaming, Energy / Utilities, Education / Training, E-commerce, Consumer Products, Construction / Manufacturing, Banking / Finance / Accounting, Aerospace, Technical / Engineering / Manufacturing, Sciences, Medical, Marketing / Communication, Games / Entertainment and Other.