AP PORTUGAL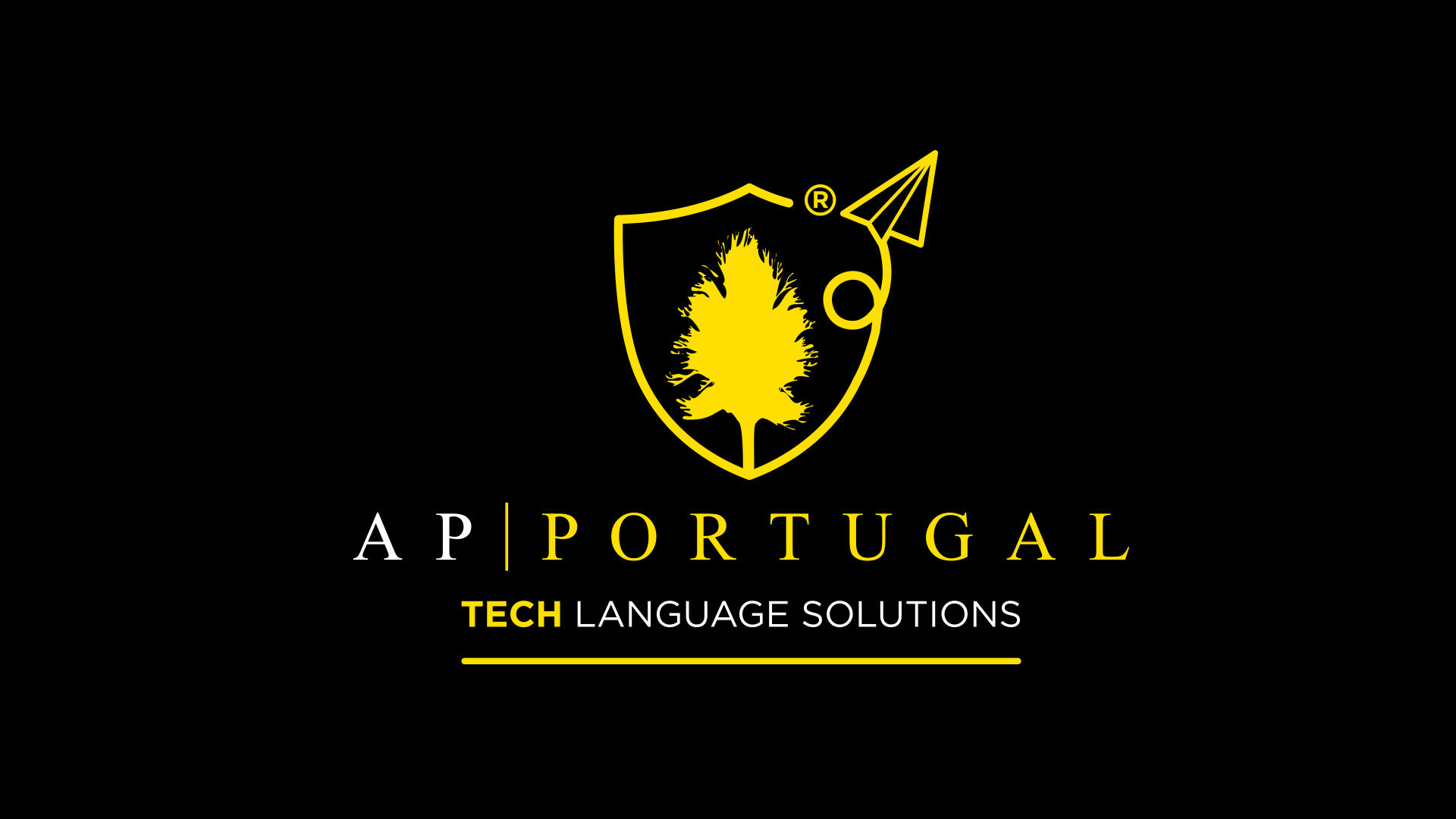 About Us
AP | PORTUGAL - Tech Language Solutions is an ISO 17100, ISO 18587 and ISO 23155 certified language service provider based in Portugal, specialized in projects involving the Portuguese language in all its variants (European, Brazilian and Afro-European).

Established in 1998, our range of services includes Translation, Proofreading, Revision, Transcription, Subtitling, Interpreting, DTP services when needed for the translation only, Localization, Post-editing, Voiceover, Multilingual Content Management and Multilingual SEO or International SEO. More recently, we also offer solutions such as Events Organization, Video Remote Interpreting, and Multilingual Artificial Intelligence text, audio, and video creation.
We are the preferential Portuguese partner of many international LSP's, and our customer base also includes national and international companies of various business sectors.
When it comes to Portuguese language services, please contact AP | PORTUGAL to get a high quality service provided by experienced native professionals.

WEBSITES
Main website: https://go.apportugal.com/en/
Training Center platform: https://trainingcenter.apportugal.com/
Copywriting services: https://www.copywriters.apportugal.com/?lang=en
Artificial Intelligence Services: https://www.inteligenciaartificial.apportugal.com/?lang=en
ARTIGA Center: https://www.artigacenter.apportugal.com/?lang=en
The core service areas we operate in are Translation, Localization, Interpreting, Copywriting, Editing, Internationalization, Interpreting equipment rental, Interpreting Sign language, Machine Translation, Machine Translation Post Editing, Multilingual Digital Marketing, Multimedia Localization, QA Testing, Software Localization, Subtitling and Captioning, Telephone interpreting, Testing and Validation, Training Services, Transcreation, Voiceover and Dubbing and Transcription.
Working Languages
From
English
French
German
Italian
Spanish
To
Portuguese
Portuguese (Brazilian)
The sectors and industries we specialise in would be Business / HR, Financial / Banking / Accounting, Games / Entertainment, IT, Legal / Patents, Marketing / Communication, Medical, Sciences, Technical / Engineering / Manufacturing, Tourism / Travel / Hospitality, Aerospace, Banking / Finance / Accounting, Construction / Manufacturing, E-commerce, Education / Training, Legal / IP / Patent, Marketing / Communications, Medical / Pharma / Healthcare, Science / Research, Software and Telecommunications.