QA Czech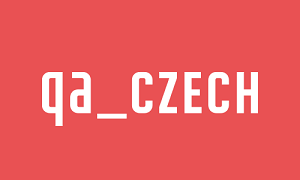 About Us
The Czech Republic is perceived as the heart of the worldwide translation industry. This is so thanks to the big global market players, who have their project management centres here.
Thanks to the high concentration of professionals who have become our partners, our small but very efficient agency doing the business under the brand QA Czech can offer the experience and know-how of renowned companies.
We work with love and a naturally positive spirit since all our colleagues are linguists. They are devoted to their work and their approach is much appreciated by our clients. QA Czech is the ISO 17100 certified translation agency where things are done as they should be. Check this.
The core service areas we operate in are Translation, Localization, Subtitling and Captioning, Interpreting, Voiceover and Dubbing, Copywriting, DTP, Glossaries / Dictionaries / Terminology, Machine Translation Post Editing, Software Localization, Transcription and Transcreation.
Working Languages
To
Czech
Polish
Slovak
Hungarian
The sectors and industries we specialise in would be Automotive, Business / HR, IT, Marketing / Communication, Technical / Engineering / Manufacturing, E-commerce, Consumer Products, Information Technology, Marketing / Communications, Software, Telecommunications, Financial / Banking / Accounting, Games / Entertainment, Medical, Banking / Finance / Accounting, Construction / Manufacturing, Education / Training, Entertainment / Gaming, Energy / Utilities, Medical / Pharma / Healthcare, Packaging / Distribution and Tourism / Travel / Hospitality.