Agentura theBESTtranslation s.r.o.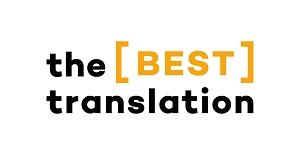 About Us
theBESTtranslation is a boutique language provider based in Prague, Czech Republic. We specialize in translations for law, IT, marketing, the cosmetics and gaming industries, hospitality, PPE, and home appliances. Our portfolio of services also includes interpreting, proofreading, subtitling, voiceover, and DTP. We provide in-house language courses to our clients. Services are available in all European and major Asian languages.
The core service areas we operate in are Translation, Localization, Subtitling and Captioning, Interpreting and Voiceover and Dubbing.
Working Languages
The sectors and industries we specialise in would be Business / HR, Financial / Banking / Accounting and Games / Entertainment.