TransHorizone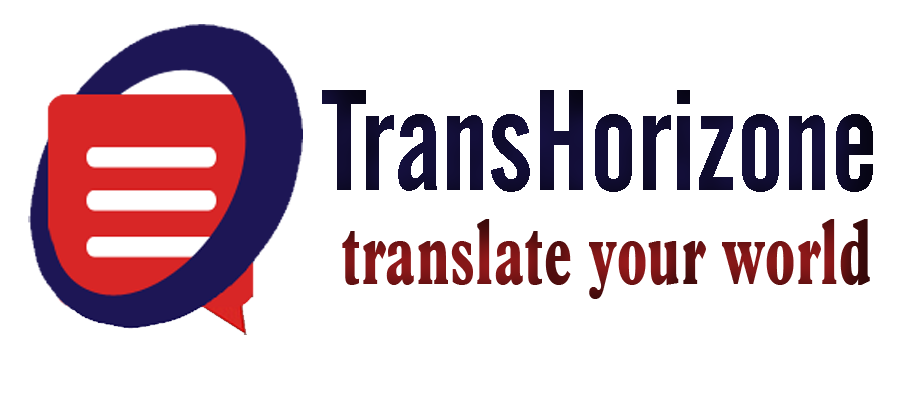 Main Office TransHorizone 127 (C) Misr Wa Al Sodan Str. . Hadaiq Al-Qouba Cairo Egypt Representative Khaled Mahmoud, Project Manager Contacts http://transhorizone.com/ info@transhorizone.com +20 01015886489 Our Other Offices Egypt, Cairo 127 (C) Misr Wa Al Sodan Str. .Hadaiq Al-Qouba info@transhorizone.com + 01015886489
About Us
Founded in 2000, is an international translation agency based in Egypt. Apart from our many Egyptian clients, we have been acting over the years for many well-known IP Firms, especially in KSA, UAE, Qatar, and Egypt. We specially handle patent and other Intellectual Property-related documents intended for filing in GCC Countries and Egypt and rest of Arab League. We do patent translation at a reasonable rate. Services: Financial, legal, and medical Translation of Patent, Press Releases, Websites Translation, Proofreading, DTP.
The core service areas we operate in are Translation, Localization, Subtitling and Captioning and DTP.
Working Languages
From
Bengali
Bosnian
Catalan
Bulgarian
Chinese
Czech
Danish
Dutch
Filipino
Finnish
French
Farsi
Georgian
German
Greek
Hebrew
Norwegian
Polish
Portuguese
Romanian
Russian
Spanish
Swedish
Thai
Turkish
Ukrainian
Urdu
Hindi
Italian
Malay
Japanese
Korean
Afrikaans
Albanian
Armenian
Belarusian
Hungarian
Portuguese (Brazilian)
Slovenian
Slovak
Spanish (Latin American)
Vietnamese
Other European
Other Asian
Other African
Swahili
Icelandic
Indonesian
Guaraní
French (Canadian)
Estonian
English
Croatian
↓ See all 53 to and 2 from↓
The sectors and industries we specialise in would be Legal / IP / Patent, Marketing / Communication, Financial / Banking / Accounting, Business / HR, IT, Legal / Patents, Medical, Sciences, Technical / Engineering / Manufacturing, Tourism / Travel / Hospitality, Aerospace, Banking / Finance / Accounting, Construction / Manufacturing, E-commerce, Consumer Products, Education / Training, Energy / Utilities, Industrial Automation, Information Technology, Marketing / Communications, Medical / Pharma / Healthcare, Science / Research, Software and Telecommunications.