VERBA CENTAR d.o.o.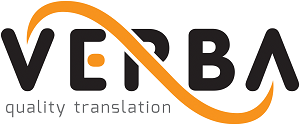 Main Office VERBA Kneza Mislava 13 Zagreb Croatia Representative Vanja Keindl, General Manager Contacts http://www.verba-hr.com info@verba.hr +385 14576194
About Us
VERBA is a regional translation and localization service provider (Croatian, Serbian, Bosnian, Slovenian, Macedonian, Albanian, Montenegrin...) with a complete in-house team of qualified translators, revisers, language editors, proofreaders and project managers. All services are certified according to the ISO 9001 and EN 15038 standards. Translation fields: medical, pharmacy, healthcare, technical, automotive, industry, consumer products, legal, marketing and IT.
The core service areas we operate in are Translation and Localization.
Working Languages