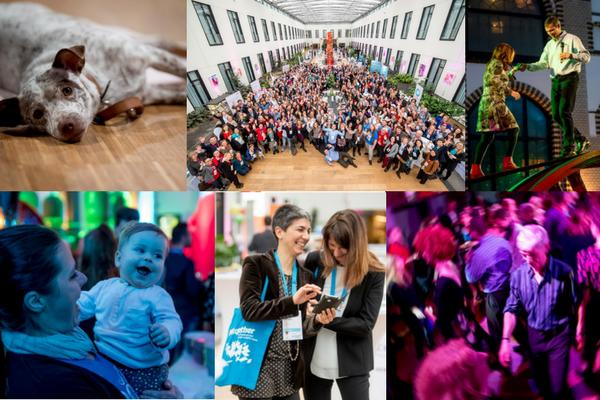 Read all about #eliatogether
We're delighted to see that Together has inspired attendees, speakers and Together Fair exhibitors to share articles and blog posts about their experiences – happy reading!
Running the 2017 Elia Together Half Marathon
Fiona Gray, Director and Senior Translator, Grayscale Translations
"Incredibly helpful" – Positive discussions at the Elia Together event in Berlin
Anne Kriesel, Partner Manager, Gemino 
Elia Together 2017
Rebecca Radovanovic, Freelance Language Professional
ELIA Together – Communication and Reflection
Connie Hill-Turner, Professional Translator, Hill Translations
Seeing the other side
Andrew Godfrey, Anka Leskovšek, Victoria Principi and Kate Sotejeff-Wilson, Speakers at Together
Elia Together 2017: Community, Collaboration & Communication
Lauren Reed, Translation Project Manager, Surrey Translation Bureau and Freelance Translator
The Human Touch: Elia Together in Berlin
Ed Callow, Owner, Parenthesis Translation
Back to work with a spring in my step
Ellen Worrell, Owner/Translator, EW Languages
Attending Elia Together 2017
Phyllis Elago, Translator and Founder, anglolingo
Arancho Doc looking for new translators at Elia Together
Arancho Doc
Top ten tips for would-be speakers
Galina Green, Partner, Trend Translations 
Literra at Elia Together
Literra
Four no-nonsense content marketing resources for language professionals
Rosie Robbins, Freelance Translator
If you were with us in Berlin for the second edition of Together, the event that brings together language service companies and freelance language professionals, don't forget to complete the attendee survey before midnight CET on Tuesday, 14 March to share your feedback and answer the all-important question of where we should host next year's event. Just check your inbox to find our email with the survey link.