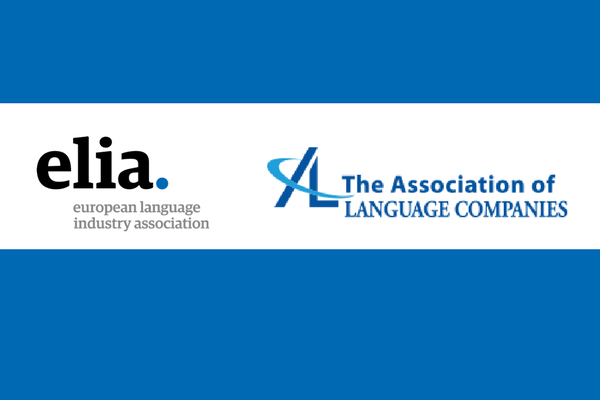 ALC is our new Association Partner
We're pleased to announce that the Association of Language Companies (ALC) is the latest national association to become an Elia Association Partner.
By joining forces, Elia and ALC are now able to offer mutual benefits for our respective associations' members, such as special rates for conferences and events.
We also look forward to working with the ALC to continue promoting a strong, positive language industry and the business success of our members through professional development, advocacy and community.
ALC president Chris Carter notes: "ALC and Elia have had a cooperative relationship for years. This agreement is a commitment to all of our members to grow that relationship even more."
Lara Millmow, Elia managing director, adds: "We've always viewed the relationship with the ALC as extremely special and we owe a large part of our early success to the ALC. The Elia Association Partner programme has reaffirmed and strengthened this connection between the two associations, and we are excited about what we can do together to provide additional benefits to our respective memberships."
About the Association of Language Companies
The Association of Language Companies (ALC), founded in 2002, is a national trade association representing U.S.-based businesses that provide translation, interpretation, localization and language training services. To learn more, visit www.alcus.org.