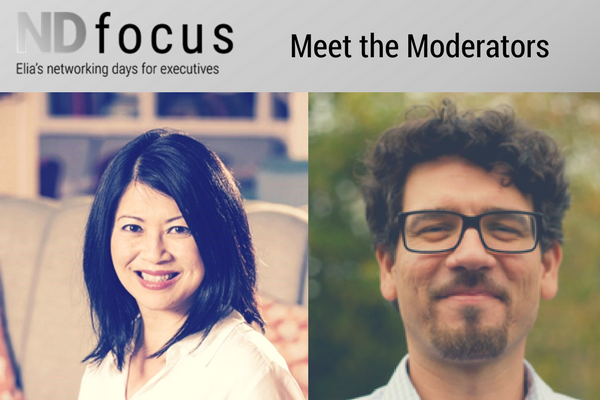 Bring your A‑game
Our business retreat for language industry executives has a highly interactive agenda, so the two expert moderators have an important job to do. We asked Tuyen Ho, VP of Corporate Development at Welocalize and Neil Payne, CEO of Commisceo what they're looking forward to most about this two-day event in Crete. Don't forget, Early Bird registration ends at midnight CET on Friday, 24 March!
Neil, who will be setting challenges for attendees in the Customer Experience as a Growth Strategy track, says:
Having key stakeholders in one room exploring how we can take the industry to the next level will not only get the creative juices flowing but surely leave delegates with new aspirations, ideas and goals for the future.
Tuyen will lead discussions in the Mission, Vision and Execution track, and says:
A common denominator for new ideas and taking action is engagement. Add Mediterranean sun and sea with a healthy mix of breakout sessions, panel discussions and fun group therapy with leaders from across different markets – and what results is the convergence of people ready to engage and challenge one another to level up our business A-game. How exciting!
We couldn't agree more! Find out more about Tuyen and Neil here and book your place here.