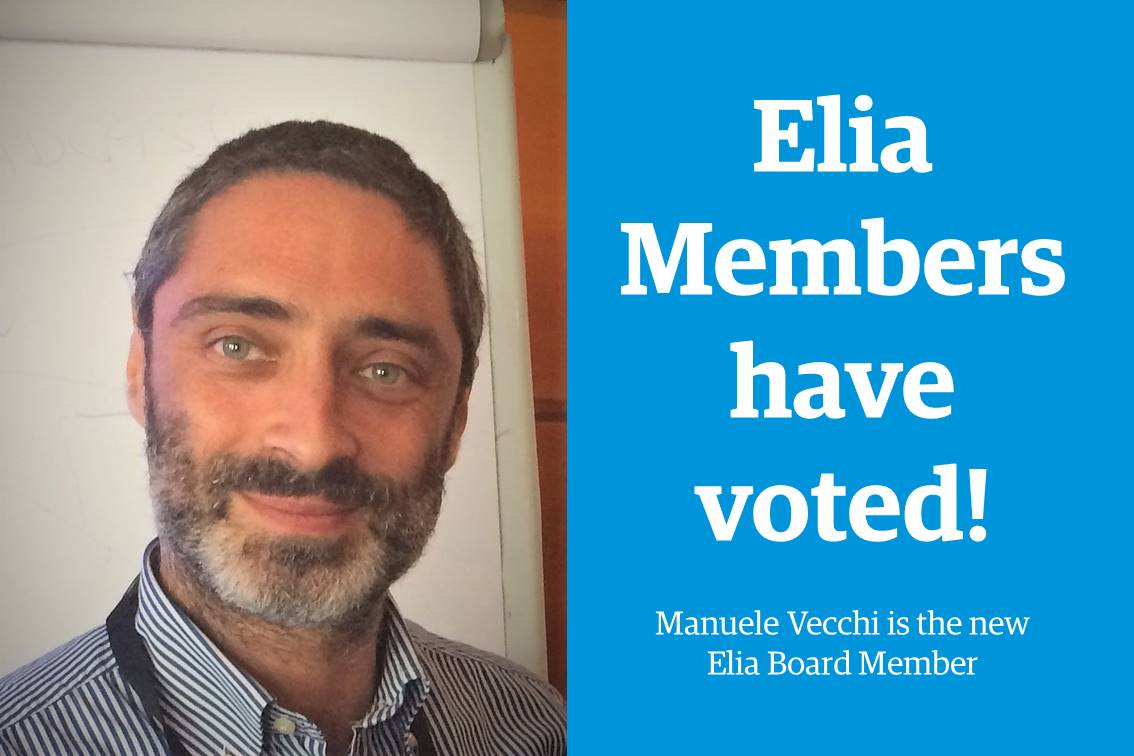 Elia Members have voted: Manuele Vecchi is the new Member of the Board
The Elia Members cast their votes for the 2017 Extraordinary Election for the Board of Directors and have chosen Manuele Vecchi as its new member.
Manuele will take office on 1 January 2018 as Roberto Ganzerli steps down on 31 December 2017.
This is a chance for Elia to welcome Manuele on the Board with open arms and, at the same time, express the deepest gratitude to Roberto for his time and effort as a Member of the Board these past years.
We would like to thank all of the Elia Members for expressing their preference in voting and, once again, wish everyone a Merry Christmas and a Happy New Year.