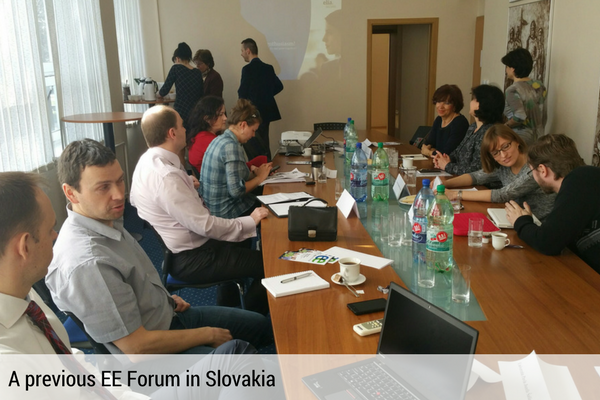 First EE Forums
Elia Exchange, Elia's initiative to bridge the gap between the academic and business worlds, is holding its first forums in Russia and Belgium this month.
On 22 March the first Russian EE Forum takes place at the Herzen State Pedagogical University of Russia in St.Petersburg, one of the oldest and largest universities in Russia, which combines features of the classical Russian education with all the dynamism of the ever-developing world educational continuum. The forum is organised by Ilya Mishchenko, Managing Director at Elia Member company Literra Translation Company, Elia Exchange National Coordinator for Russia.
On 23 March, the first Belgian EE Forum will be held where lecturers from three universities and an MT specialist will give short talks. The venue is the University of Antwerp, a young, dynamic and forward-thinking university. It integrates the assets of its historical roots with its ambition to contribute positively to society. The forum organiser is Elia Exchange National Coordinator for Belgium Geert Benoit, CEO at Yamagata Europe, a member of Elia. So far, five universities and five language service companies have confirmed their participation and places are still open.
If you would like more information about these forums from Ilya or Geert, or to contact the National Coordinator for your country to find out when the next EE Forum will be held near you, please go to the EE Team page at elia-exchange.org.