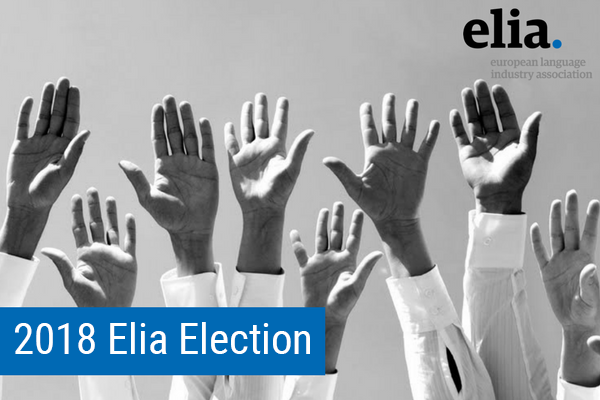 Meet the Candidates for the Board
Five inspirational Elia Members have stepped forward and submitted their candidacy to join the Board of Directors when the current term ends in October.
Each passionate candidate brings a wealth of expertise to share with Elia and the wider language community. We're delighted to have attracted such high-caliber candidates to help steer Elia into the future at such an exciting time for the association.
Voting opens on 11 June 2018 and Elia Full Members will be contacted directly about the election process and to cast their vote.
In the meantime, you can get to know the candidates here: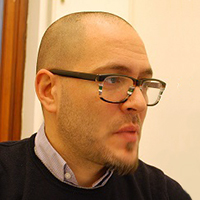 Diego Cresceri
Creative Words
Italy
Why I would like to be on the Elia Board of Directors
I have been in the industry for 12 years now, and have covered a number of roles, from translator, to project manager to Chief Operations Officer. At the end of last year, I created my own localization company, Creative Words, based in Italy.
I am passionate about languages and technology, and I am thrilled with anything that is new, change, innovation. I believe this is essential in such a quick-changing industry as ours.
Time has come for me to go out of my office and give my active contribution to the industry, and I would really be honored to have the possibility to play such an important role for ELIA.
Simply said, I think I have the skills, passion and ambition to play a major role in the board and for the industry overall.
Qualifications and skills I would bring to Elia
Long experience in the industry and in-depth knowledge of different roles
Technology-driven
Working closely with universities/training institutions
Strong project management and networking skills
Always up-to-date with new services/developments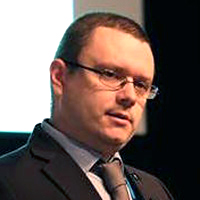 Ilya Mishchenko
Literra Translation Company
Russia
Why I would like to be on the Elia Board of Directors
Over the course of 12 years that I have been in the industry, I came to realize that its development depends to a large extent on how much the stakeholders are willing to share their expertise to help it move forward. The educational and partner programmes that my company has been running with several universities in Russia and abroad contribute to nurturing future industry talent and I believe that I can take this effort to a new level with the help of Elia and its members whose involvement I am willing to facilitate. I am also confident that my experience in standardization will benefit the association's initiatives in this area. I participated in the previous elections and hope that this time Elia members will see the true value of the expertise and skills I want to bring to the table.
Qualifications and skills I would bring to Elia
I have been in the industry for 12 years, starting with the position of a translator/project manager and progressing to senior management positions of leading Russian language service companies (managing both production and sales). As a member of the Translators Union of Russia, I coordinate its standardization efforts and co-chair the ISO Standing Committee at FIT (International Federation of Translators). I have organized Translation Strategy conference in the past and co-organise St. Petersburg Translators' Club now. One of the joint projects that originated from the latter is a project management course for students of several Russia universities. I have also been Elia Exchange National Coordinator for Russia since 2016.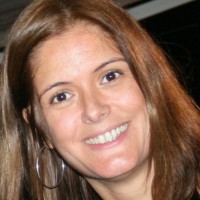 Susana Peixoto
Expressão
Portugal
Why I would like to be on the Elia Board of Directors
My two years as Elia board member have flown by. But there is much more to achieve. That is why I am running again. I strongly believe in the benefits ELIA offers its members and want to continue to ensure that your ideas and opinions are represented.
The hands-on experience gained over the past two years will enable me to continue working on the ongoing challenges and projects.
A board position is a great responsibility, and I am prepared to work hard to help our companies prosper and enhance and protect our industry as my passion for the translation industry grows stronger every day.
I look forward to continuing to serve our members and our industry by providing my experience combined with all lessons learned during my current term as Elia Director.
Qualifications and skills I would bring to Elia
I graduated in Business Administration and obtained a Master of Corporate Sciences degree at the Oporto University in Portugal.
In 1997 I founded EXPRESSÃO, merging my passion for foreign cultures, languages and business. Following a sustained growth, EXPRESSÃO nowadays has a clear focus on marketing, legal and financial translations.
After being a university lecturer in Economics and Finance for eight years, I currently teach Financial Translation at the European Master's in Translation at the University of Porto. I have also been the Elia Exchange National Coordinator for Portugal for the last four years.
I have been involved in all aspects of the business, but today, I am devoted to moving the company towards new horizons.
Thanks for the opportunity to re-introduce myself. I would appreciate your continued support. If I am elected to the Board, the one thing you can count on is that I will serve with integrity, commitment and character.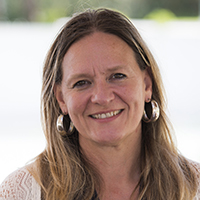 Clio Schils
Commit Global Translations
Greece
Why I would like to be on the Elia Board of Directors
After working in the localization industry for more than 25 years, both on the client and supplier side, I felt that I had reached a point where I wanted to start to give back to that community that had really given me a lot throughout the years in terms of experience, knowledge, fun at work and more.
I am half Greek, half Dutch, a mother of three daughters, all three with a strong personality. They keep me "young" and strong enough to live in a dynamic, contemporary and rewarding home environment. In this very same spirit, I like to serve you, my peer colleagues in the localization industry, by sharing what I have learned, by sharing my successes and certainly smaller and bigger mistakes, with the ultimate purpose of offering a modest contribution to the achievement of your business dreams. I believe that I will be more successful in doing so when part of a team that has been selected and has received the trust of the members, you! I found what I was looking for at Elia.
One of the many responsibilities of a board member is the ownership and organization of one of the Elia Event Programs. For the past two years, I had the pleasure of organizing the Focus for Executives Program, which I hope to be able to organize for you next year again. We will work hard to offer a program that will truly serve your needs and prove valuable in your future business endeavors.
I have already served on the Elia board for 1 ½ years and I like to ask for a vote of confidence from you to enable me to serve for a second term as your ambassador. In this capacity, and to the best of my ability, I want to extend you my full support. As an ambassador, like "real" ambassadors, I serve the needs of a certain community, in this particular case the community that you are part of. I like to hear from you where you stand, what you need. You define your professional dreams, I as a potential board member, want to use my knowledge and experience to help you stay on track and reach your goals. Do reach out to me at a next event to tell me about your story and dream, and let's brainstorm how we can define your path to the future.
Qualifications and skills I would bring to Elia
It is not easy to answer this question without a shred of subjectivism. Nevertheless, when one serves in an industry for so many years, he or she has undoubtedly mastered a lot and has gained a tremendous about of industry and process knowledge. I humbly believe I meet the criteria.
Being an interpreter by education, I had the luck of being able to work in the translation industry from the very beginning of my career, both as a buyer and a seller. Knowing the finesses of client and LSC behavior gives you a certain advantage. This advantage combined with my many years of managerial responsibilities, have enriched me with a sound internal knowledge database that I like to share with my fellow-members of Elia.
On the personality front: some or many of you know me: I can be flamboyant, thanks to my Greek mother, and I enjoy life. We all should.
However, I like to believe that I am serious and diligent in my work, a good organizer, very flexible, adaptable, creative, and extroverted. I solve problems and I am interested in other people's story. I hope that all these competencies will qualify me as your ambassador.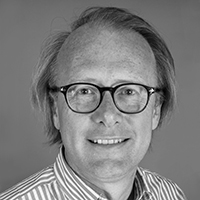 Geert Vanderhaeghe
Lexitech
Belgium
Why I would like to be on the Elia Board of Directors
I see my potential role as an Elia Board Member as a two-way street. On the one hand, I can bring my experience of a relative outsider to the table. I have joined the translation industry three years ago after a quarter-century in finance. I hope and trust that I can bring a different perspective and contribute in this way. Also, this career change meant I have become an entrepreneur and sharing the experience of this transition can also be helpful to the group. I did some of this as the moderator of an Elia executive seminar in Mallorca in the spring of 2016 and this was a great experience.
On the other hand, I know there is still a lot to be learned by a relative newcomer such as myself and this role can bring a lot to me and my colleagues as well.
Finally, I have met quite a few very nice people in my interactions with Elia already and I have found the spirit quite cordial and cooperative.
Qualifications and skills I would bring to Elia
My skills can be summarized as follows:
negotiating skills: I have managed a number of relatively important (financial) transactions in different parts of the world in a sector which has seen its ups and downs and have dealt with a number of problems and issues at a senior level in doing so;
entrepreneurial skills: I took over Lexitech in 2015;
technical skills: admittedly, these are more in the field of financing and business economics than in translation for the time being.