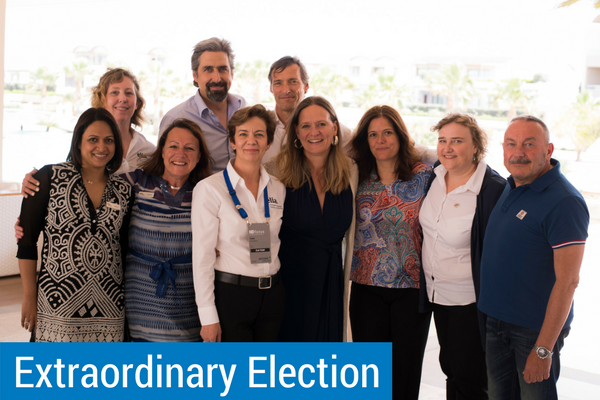 Meet the extraordinary candidates
Seven extraordinary Elia Members have stepped forward and submitted their candidacy to join the Elia Board after Roberto Ganzerli steps down as Elia Director in December.
Each candidate brings a wealth of skills and experience to share with Elia and the wider language industry. We're delighted to have attracted such high-calibre candidates to help steer Elia into the future and strengthen the European language industry. Thank you to all the candidates!
Voting opens on 11 December 2017 and closes at midnight on 21 December 2017. The results will be announced the next day.
Elia Full Members will be contacted directly about the election process and to cast their vote. Until then, get to know the candidates and what they each individually bring to your association here.
Get to know the candidates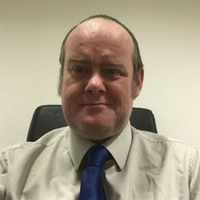 Dave Brooks
Chief Operating Officer
K International
UK
Why I would like to be on the Elia Board of Directors
I've attended many industry association events over the last few years as part of a personal commitment to growth and learning. The quality of these events has varied in terms of what I've been able to learn from different groups however Elia stands out to me as one of the few associations committed to making a real difference to improve the industry and deliver value to its members, I believe this is a very important endeavour and one that I would be honoured to be a part of.
I've become inspired by the work of Elia and projects such as Elia Exchange, which have contributed to improving the intern experience for all parties involved rather than being biased towards one particular group; the memorandum of understanding sets out a clear transparent set of guidelines so that everyone participating knows what is trying to be achieved and what to expect. It truly is aimed at making the process better for everyone involved. Everyone wins.
I believe this level of clarity and fairness is something sadly lacking in the translation industry and a similar approach of Elia Exchange could be applied in many other areas such as education, vendor management and quality disputes to name but a few. It is my hope, should I be accepted, that I could contribute my experience to delivering changes in the industry through such projects that will result in genuine positive improvements.
What qualifications and skills do you bring to Elia?
I've worked in the language industry for over 20 years and have a strong background in technical fields such as Information Technology, Information Security, Translation Technology, Systems Integration and Automation. I am currently furthering my education in the fields of Neural Networks and Artificial Intelligence.
I have a logical mindset and a keen belief in the power of documentation and process, which is something that has helped me achieve success even when faced with significant language barriers.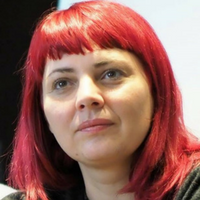 Oana Dorobantu
Partner
Casa de Traduceri
Romania
Why I would like to be on the Elia Board of Directors
Our industry has seen a period of consolidations lately, with bigger or smaller mergers and acquisitions keeping the headlines. With huge fragmentation still existing in the market, practices are still far from best, standards are applied inconsistently and the immense pressure on price is eroding the value in our businesses and markets. I believe that my 17 years' experience as the owner and managing partner of a prominent single language vendor in a difficult market such as Romania will be beneficial to many similar companies in the association. I am committed to improving cooperation, reducing unfair competition and enhancing compliance with the best practices in our industry. I embrace innovation and technology and have a strong belief that the shape of our industry will be forever changed in the coming years. I want to be part of it and contribute to the well-being of all participants in the market, both large and small.
What qualifications and skills do you bring to Elia?
I have been successfully managing a prominent language service company in Romania for the past 17 years and I have constantly kept up-to-date with innovative business practices, technology and modern organisational management. For the past 10 years, I have been actively involved in the programmes and initiatives of the Romanian Association of Translation and Interpretation Companies, with three mandates as a member of the board. My particular focus in the association was on legislative initiatives, drafting and improving best practice guidelines, drafting the new and improved version of the association's bylaws, and also other committee work including organisation of the association's events, digital media communication for the association and other marketing activities.
Within Casa de Traduceri, I have created and implemented an internship programme for the Translation students of Bucharest Technical University of Construction, which we are now taking to association level.
Ioannis Kassios
Managing Director
Technografia
Greece
Why I would like to be on the Elia Board of Directors
This is the first time I am running for the Board at Elia. And it's an honour to run for the Board seat that Roberto Ganzerli has vacated. As Roberto is pursuing an exciting new chapter, I am excited about the prospect of being involved in the language industry in a new capacity. I am eager to bring my fresh energy and apply my skills and experiences to Elia.
I believe in the power of teamwork and visionary leadership. For every company to succeed, the leaders must set clear and strategic goals that will pave the path for growth and success both in the short- and long-term. As the co-founder and Managing Director of Technografia, I have gained fundamental skills and experience that can help me—together with others—fulfil Elia's mission of accelerating members' business success.
Many of the things I believe in as a business owner are aligned with Elia's core values. They include creation of a sustainable business, strict adherence to business and professional ethics and commitment to success. As a company and as a professional, Technografia and I have benefited from participating in the Elia community. I view running for the Board as a great opportunity to contribute further to a community I love and have benefited from. I will work to further Elia's mission, strengthen membership benefits and contribute to initiatives that will accelerate members' success. I want to thank the community in advance for giving me an opportunity to serve.
What qualifications and skills do you bring to Elia?
I co-founded Technografia in 2007. As the Managing Director, I'm principally responsible for setting the direction and executing the strategy of the company. I have overseen Technografia's steady expansion and growth; and I look forward to having an opportunity to apply this same skill at Elia.
I am also a contributing member to the Panhellenic Association of Translators, the trade association in Greece.
My role at my own company as well as in industry groups has given me effective strategic management skills that will help me represent Elia well. Furthermore, I possess problem-solving skills that have enabled me to tackle complex challenges at Technografia. Our industry is facing ever increasing challenges—from changing socioeconomic and political climates to disruptive technologies. I am confident that my skills will be an asset to the Elia Board as we, together as a community, seek to reap the benefits that these challenges will also afford.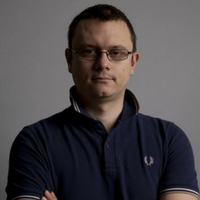 Ilya Mishchenko
Managing Director
Literra Translation Company
Russia
Why I would like to be on the Elia Board of Directors
Over the course of the 10 years that I have been in the industry, I came to realise that its development depends to a large extent on how much the stakeholders are willing to share their expertise to help it move forward. The educational and partner programmes that my company has been running with several universities in Russia and abroad contribute to nurturing future industry talent and I believe that I can take this effort to a new level with the help of Elia and its members whose involvement I am willing to facilitate. I am also confident that my experience in standardisation will benefit the association's initiatives in this area. I participated in the previous elections and hope that this time Elia Members will see the true value of the expertise and skills I want to bring to the table.
What qualifications and skills do you bring to Elia?
I have been in the industry for over 10 years, starting with the position of a translator / project manager and progressing to senior management positions at leading Russian language service companies (managing both production and sales). As a member of the Translators Union of Russia, I coordinate its standardisation efforts and co-chair the ISO Standing Committee at FIT (International Federation of Translators). I have organised Translation Strategy conference in the past and co-organise St. Petersburg Translators' Club now. One of the joint projects that originates from the latter is a project management course for students of several Russia universities. I have also been the Elia Exchange National Coordinator for Russia since last year.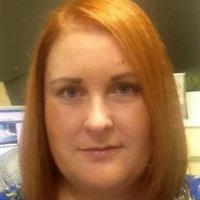 Petra Prcac Dolinsek
Owner
Biro 2000 (Birotranslations)
Slovenia
Why I would like to be on the Elia Board of Directors
I believe I am the right person to do this job because I have a strong sense of commitment and communication. Being on the Board of Directors means you're ready to dedicate this organisation your valuable time and you share your past experiences and be proactive. Although I have a history of success, being in this industry for the past 17 years, I am still hungry to meet new goals and overcome challenges. It's a task I would take seriously and with full dedication.
What qualifications and skills do you bring to Elia?
I am a hard-working and success-driven individual who knows that you need people and teams in order to win it. What's the fun of all the success if you can't share it with everybody within the company, am I right?
Having experiences within the localisation industry for the past 17 years, I have seen the changes within the industry happening at a fast pace. I started working in the translation business as a project manager and soon became a Branch Manager of the Slovenian branch of a Czech localisation company. Since 2003 I have worked at Biro 2000 and became the owner of the company back in 2009.
Vince Lombardi said, "Leaders are made, they are not born." They are made by hard effort, which is the price which all of us must pay to achieve any goal that is worthwhile.
I believe I am the right person to do this and it would be a privilege to join the Board of Directors who have even more experiences than I do and I would be very keen on learning from them.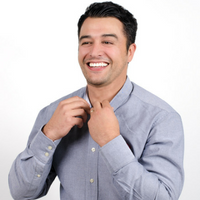 Richard Renda
Global Marketing Manager
Jonckers
UK
Why I would like to be on the Elia Board of Directors
My experience in the localisation industry is only just over a year, however my consciousness of the importance of this service has spanned the past ten years as Marketing Manager for global brands all over the world. I am still very much learning the intricacies of the industry, but am absorbing every part of this exciting phase we are in.
As companies transition to NMT and other technologies, my previous experience in delivering global communications to customers and clients all over the world has given a taste of life on both sides of the industry. I feel I could share my experiences as a user and provider in equal measures to improve other language service companies' approach to servicing today's marketplace.
What qualifications and skills do you bring to Elia?
I bring over 15 years of marketing experience, as well as creative and design history, working for major global brands in a variety of industries. I believe Elia could benefit from my skillset and knowledge of holistic marketing, from offline communications translation to global social media strategies.
Over the past 15 years, languages have played a huge part in my career progression. In every role I have implemented a localisation factor in my marketing duties, whether it be web localisation or sales campaign transcreation. I feel that as an end user and now working as an integral part of a language service company, I have an insight (rather than qualification) to comment on the importance of our industry from both a client and provider basis.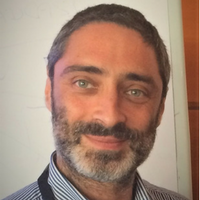 Manuele Vecchi
Business Development Manager
Aglatech 14 SpA
Italy
Why I would like to be on the Elia Board of Directors
I've been serving the association for 4 years already as an Elia Director, thanks to the trust of its members. During this period of time, the number of events has increased from two to five, developing the innovative concept of the Focus events, specifically dedicated to all the stakeholders of the translation industry.
Today, after an important change in my professional life, I believe I'm ready to dedicate again my time and efforts to improve the activity of the association and to develop new concepts and new benefits for the members, with enthusiasm.
What qualifications and skills do you bring to Elia?
I believe that more than 18 years in the translation industry gives me sufficient knowledge on what the needs and the expectations of a language service company are when approaching an industry association.
I'm always interested in the developments of language services as a business and I still have the curiosity to learn and the commitment to share, which is the trademark of all the members of Elia.