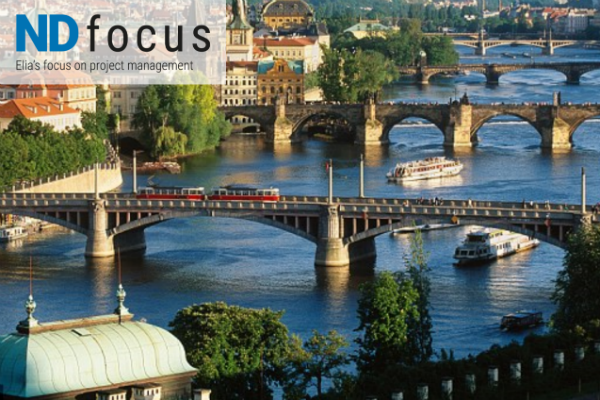 Register now for Prague, PMs!
The only language industry event dedicated to stellar project management is back!
Following our successful inaugural event in Barcelona last year, registration is now open for the second ND Focus – Elia's focus on Project Management. PMs at all levels are invited to join us in Prague for two days designed to make a big difference to their performance, and to their company's bottom line. Here's how:
We've got the hot topics covered
On Day One, we'll hear expert presentations on four essential project management topics for 2018:
Industry trends

– important business insights to face the future with confidence

Working under pressure

– the techniques and tools to maintain a sense of calm and prevent pressure from impairing performance

Managing expectations

– how to mindfully manage clients' underlying expectations to avoid unnecessary conflict and mitigate risks

Operational excellence

– boosting productivity and the profitability of all projects, increasing value for all stakeholders
Theory becomes practice in the interactive workshops
Day Two is all about developing real-world skills. After absorbing the expert presentations on Day One, attendees will work in small peer groups to discuss how to apply their new knowledge in real life.
Pre-conference Focus on Technology

To help PMs stay up-to-date on the latest software and tools, we've also organised a Pre-conference Focus on Technology to provide hands-on experience. 

Learn more here

.
All this, plus the wisdom of the industry's top PMs, to keep on your desk
 As last year's attendees told us, The Elia Handbook for Smart PMs book is an invaluable resource. We're very happy to announce that this year's will be even bigger, with double the number of articles from peers, clients and freelancers. The ultimate Prague souvenir!
How to register:
To make life easier for language service companies, we've made it possible to book places for multiple attendees at the same time. When you register your team members, you'll receive a registration code via email, which each attendee should use to complete their profile. Register here before midnight CET on 2 November to enjoy Early Bird rates.