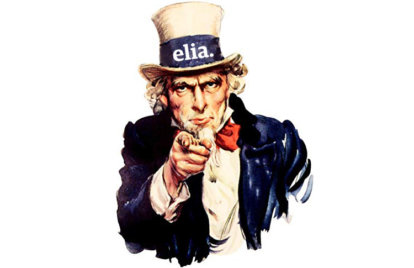 The Elia Board wants YOU!
If you're passionate about the language industry, now's your chance to make a difference by standing for election to the Elia Board. Senior executives working for an Elia Full Member company are eligible to stand for election to one of the four positions that will become available once the current term ends in October 2019. Candidates for these positions must have decision-making responsibilities in their respective companies.
We'd like to say a big thank you to the following Directors who have served on the Elia Board of Directors, whose terms are due to end, for the dedication and expertise that they have brought to the Board:
Françoise Bajon – Director
Version Internationale, France
Steve Lank – Treasurer
Cesco Linguistic Services, USA
Manuele Vecchi – Director
Aglatech14, Italy
Directors' responsibilities
The Elia Board of Directors is made up of volunteers who share their time, experience and insights to help develop Elia's events, initiatives and role in the language industry. With a broader and busier agenda than ever in 2019, this is an exciting time to join Elia and help contribute to our strategy, finance, policy, events and more.
Further details about the role of the Elia Board and responsibilities of Directors can be found in the Elia Board of Directors Code of Conduct . Being an Elia Director is an active role, and we strongly encourage you to read the Code of Conduct to fully understand what is involved in this challenging yet extremely rewarding position.
Benefits of becoming an Elia Director
A chance to contribute to your own professional development
The opportunity to give back and share your expertise
Unique access to industry leaders to support your company's business development
How to submit your candidacy
Candidates must be employees of Elia Full Member companies. To submit your candidacy for election to the Board, please fill out the Directors Candidacy form and include a photo of yourself. This will be sent as a link by email to the contacts we currently hold on our database. If you would like to also receive a copy, please email us and we can forward you the link.
To write a persuasive statement, you could highlight points such as:
How you would like to serve the language industry
The expertise you can share with the Board and Elia Members
Your understanding of Elia's mission
Important dates
| | |
| --- | --- |
| 15 April 2019 | Call for Candidates opens |
| 17 May 2019 | Last date to submit candidacy |
| 22 May 2019 | Slate of Candidates announced |
| 17 June 2019 | Voting begins |
| 27 June 2019 | Voting ends |
| 1 October 2019 | First official Board meeting |
| 3 October 2019 | AGM |

If you have any questions about the election or submitting your candidacy, please contact John Terninko, Elia Managing Director.