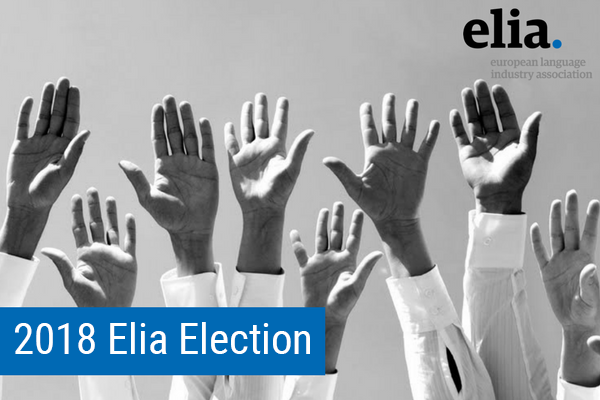 The results are in!
The votes in the 2018 Elia Election have now been counted and we are pleased to announce the Directors who will lead the association into the future:
Diego Cresceri
Creative Words, Italy
57% of the vote
Susana Peixoto
Expressão, Portugal
72% of the vote
Clio Schils
Commit Global Translations, Greece
75% of the vote
Geert Vanderhaeghe
Lexitech, Belgium
58% of the vote
Congratulations to Clio and Susana for re-election to the Elia Board, and welcome to Geert and Diego!
Thank you to all the Elia Members who voted in the election, and to all five candidates – we are honoured that so many talented industry leaders put themselves forward.
Thank you also to Madhuri Hegde and Gordana Antonijević for your generous contribution to the development of the association in your time as an Elia Director.
The newly-elected Directors will officially take their place on the Elia Board in October 2018, just before ND Vienna.
We look forward to working with the new Board in our continuing mission to accelerate the success of your language service company.