1 July 2020, 16:00-17:15 CET
Facilitator: Alina Birsan, AB Translations
Guest: Arancha Caballero, Nuadda
Elia's Focus Forward Group Discussions have been created in place of the informal conversations that take place over a coffee at conferences. The aim is a confidential discussion amongst friends, where you can bring your own experience to the table and exchange best practices.
This discussion group meeting is the follow-up session to "Financial tools for a Sharper Future".
Understanding your finances is always important but, during times of crisis, it is even more critical to bes able to:
• Have a clear understanding of your current financial situation,
• Be able to plan ahead
• Predict the impact of various scenarios.
Arancha Caballero will provide answers to specific questions you might have on the templates that were provided during the first discussion group. It will be also a great opportunity to share other financial tracking tools you use or other data you track with the Elia family.
This session is not recorded and exclusive to our members.
Templates
Elia members are able to download the templates that Arancha provided during the "Financial tools for a Sharper Future" discussion group. They can be found on the Past Webinars webpage, accessible using the Focus Forward Webinar Series username and password provided to Elia members in the webinar mailings.
Arancha Caballero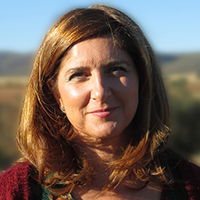 Arancha has been running her own company in Madrid, Spain for 10 years now, Nuadda, previously being present in the industry for another 15 years in a partnership. Though graduated translation and interpreting within University of Granada, Arancha has recently added to her experience an Advanced Management Program within IESE Business School. I am pretty sure most of you know her well by now.
Her experience is wide since she held different roles on the supplier side of the industry, having served both Elia and GALA.