3 March 2021, 16:00-17:00 CET
Hosts and facilitators: Alina Birsan, Owner, AB Language Solutions
In response to a request from Elia members, this Focus Forward Discussion Group will provide first-hand insights on how European language service companies can start collaborating with the Asian LSPs. The format will allow for the presentation and discussion of the market and information on the CCJK* language industry including key sensitive cultural differences between the European and Eastern Asian business and practices.
* Simplified Chinese, Traditional Chinese, Japanese and Korean
Webinar Registration
Frank Zhonghe Wei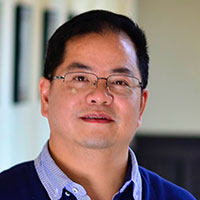 Born in 1974, even before graduating in Frank is the Founder and CEO of Master Translations (MTS), a language service group headquartered in Xiamen, China. He founded MTS in 2000 and managed its growth into a company with 100+ in-house linguists and seven branch offices in mainland China, Taiwan, and the USA. MTS ranks among the top Asian language service providers.
He has been actively involved in the language industry for 20 years, managing MTS group companies and communicating with clients from the USA and Europe. Frank has invested in several language technology startups in the US and China. As an active member of TAC (Translators Association of China) and ALC (Association of Language Companies), he takes part in industry events worldwide and exchanges information with people about industry trends, language technology development, new business models, etc.
Besides being an entrepreneur and managing MTS operations, Frank enjoys translating books into Chinese, including the bestselling Off the Wall: How We Fell for China by William N. Brown, Startup by Andreas Ramos, The General Theory of The Translation Company by Renato Beninatto.
He is a Council Member of Translators Association of China (TAC), Deputy Director of TAC Translation Service Committee, current President of Xiamen Translators Association, Visiting Professor of Xiamen University and Xiamen University of Technologies.
Luz M. Sanchi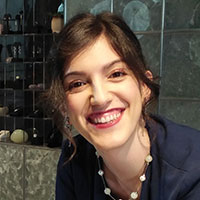 Luz M. Sanchi is a translator and interpreter from Spain specialized in Mandarin Chinese, English and Spanish at Master Translations (MTS). Luz has studied and worked in Spain, UK and China for the past 10 years. Currently, she works at Master Translations in Xiamen, China as a translator and business developer and often takes part in industry events.
Luz spent four years at the prestigious University of Granada (Spain) and the cultural Merseyside Liverpool John Moores University (UK) which planted the translation seed in her heart, which then developed at the picturesque Xiamen University (China), where she finished a 3-year MTI in 2019.
Luz met Frank Wei, professor, founder and CEO of Master Translations, at XMU which opened the doors to her career growth in China and the US as part of the amazing team at MTS.
"I will be glad to guide you regarding your European-Asian language translation, interpretation and localization needs. I love pizza and siesta, how about you? Feel free to approach me!"