9 February 2022, 16:00-17:00 CET
Speaker: Susana Peixoto
Description

This webinar will help you or your team improve its translation quality in the triad of accounting, economics and finance. We will cover:
Analysis of particularities and main difficulties of this specialisation
Characteristics of economic language versus financial language
A comparison of IFRS, US GAAP and UK GAAP terms
How to choose your terminology sources
How to create reliable translation memories
Artificial intelligence applied to financial translations
The target audience are: internal translators, PMs and operational managers.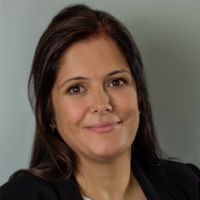 Susana Peixoto
Founder & owner, Expressão
Susana Peixoto has been in the industry for 25 years and is the founder and owner of EXPRESSÃO, Lda., a Portugal-based language service provider specialised in legal and financial translation. She holds a BA in Management and a Master in Corporate Sciences and currently teaches economic and financial translation at the European Master's in Translation at the University of Porto. Susana has served as a Board member of Elia (2017-2021).