23 February 2022, 16:00-17:00 CET
Speaker: Alfonso González Bartolessis
Description
EO, SEA, SEM, marketing translation, searcher intent, slugs, topics, content creation for SEO, readability, Google algorithms… Do they ring any bells?
Marketing translation, SEO & SEA localisation, and optimisation of content for SEO are rapidly growing fields where having the right set of skills will help you get the best customers and/or provide the best results to your customers.
This webinar provides you with the basic skills to succeed in marketing translation learning how to apply SEO skills to your translations, how to localise SEA content and how to optimise your content for SEO.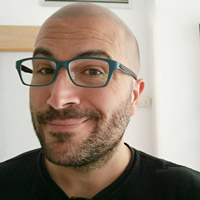 Alfonso González Bartolessis
Founder, TranslaStars
Besides being the founder of TranslaStars, Alfonso is a multifaceted professional who has developed his professional career as a translator, translation manager, and university professor.
As a translator he has excelled in the translation of European and international standards, scientific texts, audiovisual projects, and marketing content.
He has founded and co-founded several companies and currently works as Localisation Head for Pathwire in Germany (where he has created the localisation department for more than 9 languages and developed the current translation workflow).
He also holds several master's degrees in education, translation and international business management.
In addition, he is passionate about history, movies, arcade games, loves to travel, attend concerts and sporting events, and spend time with his wife, daughter, friends and family.