26 January 2022, 16:00-17:00 CET
Speakers: Giada Gerotto, Nertila Konda & Indre Leleviciene
Description
PMs can be very dependent upon the work of the VM but their priorities aren't always aligned. In this discussion, you'll hear on VM and two PMs (yes, it's unfair but this is what it looks like in the office) talk about their respective goals within their roles and the frustrations and challenges that arise when the PMs don't have the resources they need. And that is when the discussion begins! Everyone will be invited to take part in the discussions – share your stories, your failures, and how the situation might be improved.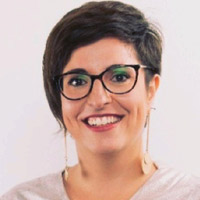 Giada Gerotto
Localisation Community Manager, Linguist by training
Giada is A reckless optimist, a learner-by-doing and a cat lover. She is the Community Manager at Creative Words, where she works towards building healthy business relationships with the company's network of freelance translators.
After having gained experience in a few roles in the localisation industry, she claims she has found her place to be in Vendor Management.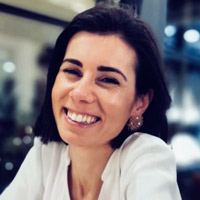 Nertila Konda
Head of International Project Management, AlbaGlobal
Nertila has been passionate about languages for as long as she can remember and she's always felt that a language-related career was where she belonged. She started her linguistic endeavors teaching English back in the day, and in 2012 she joined Albaglobal as a professional translator. Shortly after, she met Project Management and they lived happily ever after.
Being part of the language industry for over a decade now, she's had the opportunity to wear many hats, and she is currently Head of International Project Management and a proud PM Trainer at Albaglobal.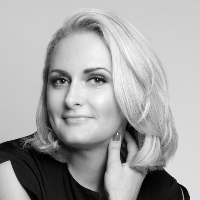 Indrė Lelevičienė
Chief Executive Officer, Baltijos vertimai
Indre joined the translation industry in 2004 and despite the fact that she started as a freelance translator, for many years she was dealing with various projects as a project manager and key account manager in the translation company for a number of years. Today she is the CEO of Baltijos vertimai, UAB, but her heart is still with the project management and most importantly, she loves helping other PMs to find their place under the Sun.