21 September 2022, 16:00-17:00 CET
Speaker: Virginia Katsimpiri
Your brand is one of the most important aspects of your marketing strategy.
A strong personal brand will make your sales and marketing process easier and grow your business.
Remember: people buy from people; especially through social media
More and more LSPs, translation business owners are leveraging their personal brand to build their businesses online. If you aren't a salesperson and you don't like cold-pitching people or salesy methods, leveraging your personal brand to get clients is the way to go.
Even project managers, vendor managers etc. are leveraging their online presence to promote and build their company brand.
If you're looking to be considered as the industry leader and the go-to expert in your field; you need to create a brand that draws your audience to you.
The webinar will be in an interactive group session format and here is what I'm going to share with you…
Establishing a Personal Brand the right way
Position yourself as the go-to expert in your field
How to monetise your online presence
Build credibility and trust with your ideal clients
How to create demand for your services using your Brand
Elevate and establish your online presence and business eventually
If you want to build or grow your language business, and learn how your team can contribute to this; then this is a workshop not to be missed.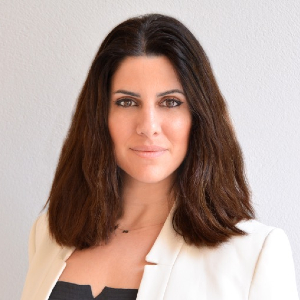 Virginia Katsimpiri, PhDc, is a certified translator & translation business owner at vtranslations.gr and business strategist and mentor at vmentoring.com with over 15 years of experience. Holding an ΜA in translation and an executive MBA in client acquisition strategies, she has helped hundreds of freelance translators/interpreters and small business owners worldwide to attract international high-quality clients and rapidly build their profitable business through her mentoring programs.
Virginia is the creator of the Fully Booked Translator Formula & the Ultimate LinkedIn Prospecting System, the first comprehensive, results-oriented Business Mentoring Programs for Language Professionals. She is also the founder of the Ask Your Mentor Anything initiative; a virtual live show where she and other experts discuss translation business-related issues on a weekly basis. Virginia teaches translator mentoring methods and provides seminars, webinars, eBooks and free resources such as "60 Ways To Get Clients As a Translator". She gives talks at the biggest international conferences of the industry and has appeared in numerous online publications, podcasts and marketing shows.
Currently Virginia studies translators/interpreters' business performance at a PhD level and runs two businesses: www.vtranslations.gr & www.vmentoring.com.