5 October 2022, 16:00-17:00 CET
Speaker: Fernando Joaquín Cabaña
Description
An Account Manager is the person in charge of making sure each client's needs and expectations are met by the different departments within a company, PMO, VM, Admin, etc. As AM, we help customers find the best and smooth solutions to their issues, we also handle their complaints while maintaining a positive relationship between both parties for future business.
It's a necessary link between the Sales and the Operations Teams. It is the missing link between pure new business development and project execution. I am the head of sales for Europe for Translation Back Office. We are a full service translation company, based on Cordoba Argentina with offices in Europe and Asia. We deliver multilingual solutions for other translation companies as well as direct costumer. We have over 200 full time employees, as well as a large network of linguists and Project Managers as part of our Managed Services offering. I joined TBO in 2017 as Project Coordinator. Over the year I've been promoted to Project Manager, Team Leader, SAM and now Head of BD for Europe.
My experience in operation has been invaluable to service clients as a consultant of sales helping them with their operational challenges. I will be presenting the role of an Account Manager and how they are different than a pure Sales Business Developer who focuses only on new business. I will explain the ideal background for an AM and how Project Managers can have a career path by moving into AM. We will look at some strategies and simple tool to perform Account Management at the highest level in order for a translation company to significantly grow revenue and profit.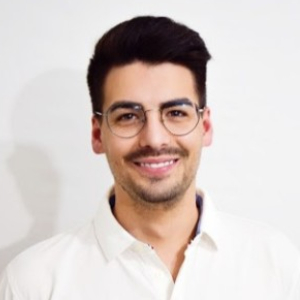 Fernando Joaquín Cabaña
European Sales and Strategic Account Manager, Translation Back Office
As a Strategic Account Manager at Translation Back Office, I'm 100% dedicated to provide a tailored service to our customers and help them with their particular needs.

I've been working in the Translation Industry for 5 years and have gone through different positions as
Project Coordinator, Project Manager and Team Leader of the European Office in Kyiv.

I am a certified PM which provides him with vast operational knowledge to asses any issue and assist our clients.