14 December 2022, 16:00-17:00 CET
Speaker: Arancha Caballero
Description
Quite often, Project Managers and Business owners only focus on increasing sale rates and decreasing freelancers' rates to rise profitability. While this has to be under control, there are additional aspects that affect our bottom line.
According to Cambridge Dictionary:
Efficiency: a situation in which a person, company, factory, etc. uses resources such as time, materials, or labour well, without wasting any.
Efficacy: the ability to produce the intended result.

There are two areas that we can explore to improve our efficiency and increase our efficacy:
Knowledge flow in our organisation
Automation and humanisation
By focusing on these aspects, we will also see benefits in our relationship with our clients and providers.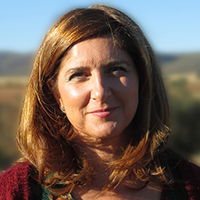 Arancha Caballero
Managing Director, Nuadda

Arancha is the Founder and Managing Director of Nuadda, a translation and interpreting company based in Spain. She holds a degree in Translation and Interpreting from the University of Granada and has completed a PDG (General Management Program) at IESE Business School. Current President of ANETI, she previously served on the Board of Directors of ELIA and GALA. She also teaches at the Translation and Interpreting Degree of UE (Universidad Europea de Madrid).
She has held different roles on the supplier side of the industry, mostly in Operations. She enjoys being able to contribute to the industry as exchanging experiences is the best way to grow as a professional and as person.