19 April 2023, 15:00-16:00CET (yes, you read that correctly, not starting at 16:00)
Speaker: Dragos Oancea
Description
This webinar will help explain what a trademark is, how it helps in business development and what rights trademark registration gives you. We will cover some useful information about trademarks that everyone should be aware of and some of the practical matters such as costs, how long registration procedure takes and for how long a trademark is protected.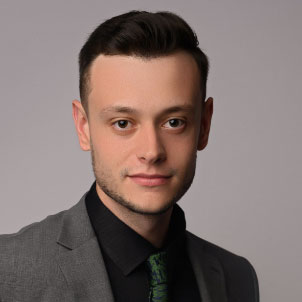 Dragos Oancea
Managing Partner, Oancea │ Trifan │Dumitrașcu & Asociații
Dragos Oancea is a lawyer specialised mainly in intellectual property matters – trademarks. Over the years he helped many companies in the procedure of trademark registration and protection of their rights before the courts.
Also, within the framework of his professional activity in the field of intellectual property law, Dragos is actively involved in administrative procedures concerning the registration and protection of patents and industrial designs, drafting and negotiation of licensing and franchise agreements as well as in the drafting and review of contracts concerning the assignment of copyrights.